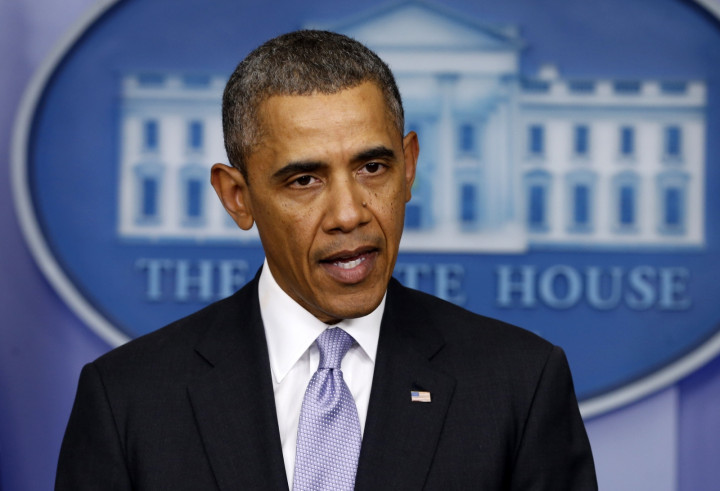 Decorated Iraq war veteran Omar Gonzalez who gained access to the White House had over 800 rounds of ammunition, a machete and two hatchets, said a US prosecutor.
Federal prosecutor David Mudd said that the 42-year-old was arrested in July with a sniper rifle and a map marking the executive mansion.
Gonzalez was also stopped but not arrested in August while walking by the White House with a hatchet in his waistband, the prosecutor told a federal judge, according to a Reuters report.
Gonzalez, a retired Army sergeant, managed to sprint across the White House lawn on Friday 19 September and enter the building before Secret Service agents tackled him.
An urgent internal review is underway of how the US Secret Service failed to stop Gonzalez getting inside the White House, spokesman Josh Earnest told reporters.
Gonzalez faces charges of unlawfully entering a restricted building while carrying a "deadly or dangerous weapon." The US Attorney's Office said Gonzalez was carrying a folding knife with a 9cm-long serrated blade. If convicted, he faces up to 10 years in jail.
The army vet consented to a search of his car after his arrest, and officers found more than 800 rounds of ammunition, two hatchets and a machete.
Mudd said Gonzalez's "preoccupation with the White House and accumulation of large amounts of ammunition in apparently a short period of time renders him a danger to the president."
This was part of his argument for not releasing Gonzalez on bond.
President Barack Obama refused to be drawn into criticising the staff tasked with protecting his safety, saying: "Secret Service does a great job. And I'm grateful for the sacrifices they make on my behalf and my family's behalf."
In response to queries regarding the recent security breaches, US Homeland Security Secretary Jeh Johnson said: "I encourage all of us to not rush to judgment about the event and not second-guess the judgment of security officers who had only seconds to act, until all the facts are in."