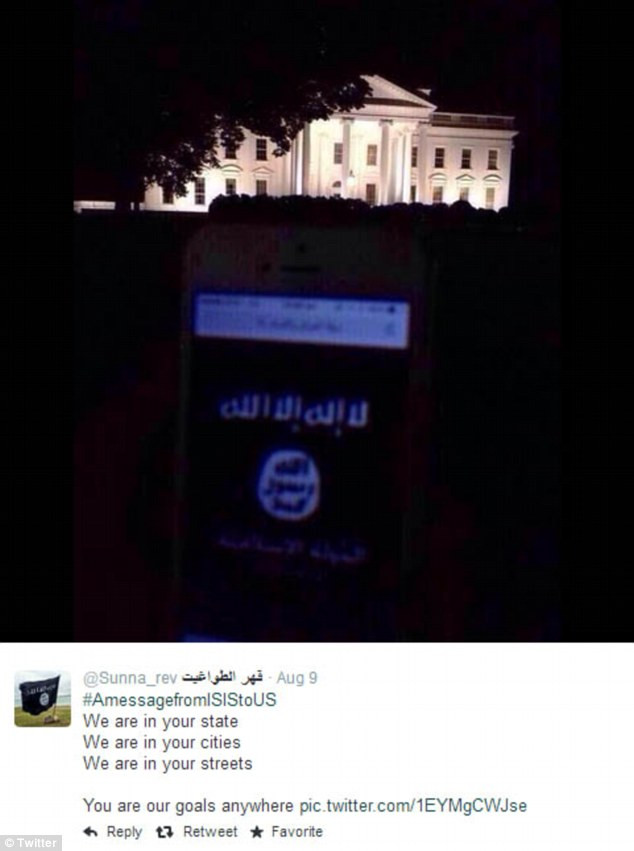 The US Secret Service is investigating a tweet showing a smartphone screen displaying the Islamic State's logo held up in front of the White House, containing the hashtag #target.
The photo seems to have been taken at night on Pennsylvania Avenue, and shows the White House's famous north portico in the background.
"[W]e are here #America near our #target :) sooooooooooooon," read the message that accompanied it. The Twitter account the tweet was sent from, @mhajr93, has been suspended.
Later, an account named 'Conquer the tyrants' reposted the photo with the message 'We are in your state,' it read. ''We are in your cities. We are in your streets. You are our goals anywhere [sic].'
The Secret Service confirmed that they were investigating the tweets.
Secret Service spokesman Ed Donovan told ABC News that his agency has "an intelligence division whose mission is to assess information that we receive every day for dangerousness or potential threat level."
"We are aware of the image and will take the necessary and appropriate follow up steps," he said.
On 30 June, a tweet showed a handwritten note written in Arabic held up in front of the Old Republic Building in Chicago.
"Soldiers of the Islamic State of Iraq and Syria will pass from here soon," the note reads, according to an ABC News translation.
A verse from the Quran follows, reading, "…and Allah is perfecting His light even though the disbelievers hate [that]."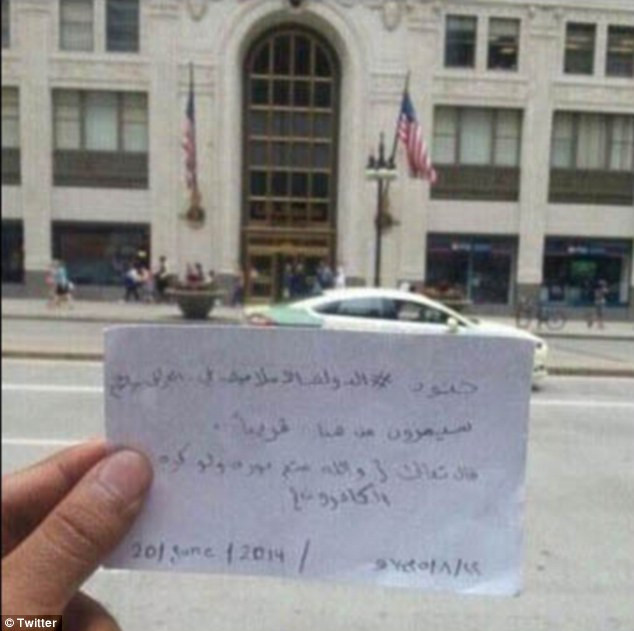 Social media is at the heart of the propaganda campaign of Islamic State, formerly known as Isis.
Tweets from Isis-affiliated accounts regularly show atrocities including beheadings, crucifixions, and mass executions.
The US has launched a series of air strikes against Isis, after its forces seized swathes of northern Iraq and encroached on Erbil, the capital of Kurdistan, forcing thousands of members of the Yazidi religious community to flee.
In a recent film, one Islamic State militant told Vice Media "God willing, we will raise the flag of Allah in the White House."