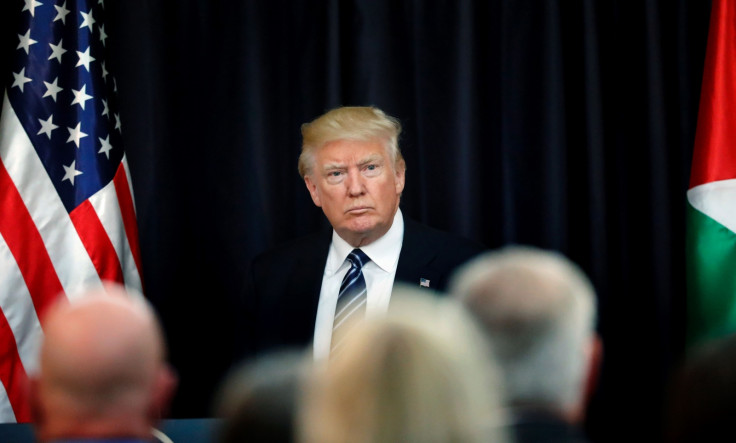 The White House is reportedly considering appointing a legal team to monitor and vet President Donald Trump's social media posts that have often sent his advisers scrambling to contain the damage.
A team of lawyers could be brought in to rein in Trump's prolific, quick-fire tweets and proofread them before they are sent out, the Wall Street Journal reported on Friday.
Under the proposed measure, the legal team will look over the president's social media posts and decide if they need to be "adjusted or curtailed."
One of Trump's advisers told WSJ that the goal is to create a system so that tweets "don't go from the president's mind out to the universe."
The proposed measure comes as the Trump administration discusses numerous major operational changes amid the ongoing federal investigation into alleged collusion between Russia and Trump's campaign. The changes may be implemented after the president returns to Washington after his first 9-day international trip as leader of the nation.
Trump, who has continued to use Twitter as his primary means of communicating with voters since the campaign season, has long sparked controversy with his tweets.
The president has previously used his Twitter account to attack critics and rivals, tweeted at odd hours and frequently deleted tweets.
Some of his most recent tweets also prompted serious legal concerns including a post accusing former President Barack Obama of wiretapping Trump Tower during the 2016 election, without evidence. Earlier this month, Trump threatened former FBI direct James Comey over Twitter suggesting that their conversations may have been secretly recorded.
Last week, WSJ reported Trump's aides organized an "intervention" urging the president to use restraint on social media and warned that certain controversial comments could "paint him into a corner" politically and legally.
However, some of Trump's aides admitted that legal vetting of Trump's social media posts could be difficult to implement.
"I would be shocked if he would agree to that," former Trump campaign aide Barry Bennett said.