White supremacist groups increased their efforts on US university campuses by more than 250% last year, the Anti-Defamation League (ADL) has claimed.
The ADL's Center on Extremism has identified 147 instances where far-right extremists issued leaflets, stickers, posters and banners at colleges during autumn 2017 at over 200 colleges.
The same figure for the previous fall was just 41 – meaning incidents spiked by 259% in a12-month period.
"White supremacists continue to see young people as prime targets for recruitment, perhaps now more than ever," ADL CEO Jonathan Greenblatt said.
"They see campuses as a fertile recruiting ground, as evident by the unprecedented volume of propagandist activity designed to recruit young people to support their vile ideology," he added.
The ADL recorded incidents on more 216 campuses in 44 states and Washington, DC since September 2016. Texas and California were the hardest-hit states, with 61 and 43 incidents recorded on their campuses, respectively.
A total of 346 incidents were tracked over the period via analysis of news reports, social media posts by the groups and evidence provided by students and universities, Segal said.
Posting flyers and issuing leaflets represent "a broader effort by white supremacist groups to stake their claim, and if they're comfortable the violence may increase", he added.
Richard Spencer, a pioneer of the alt-right was identified as a leading protagonist in the dissemination of white supremacist ideals on campuses.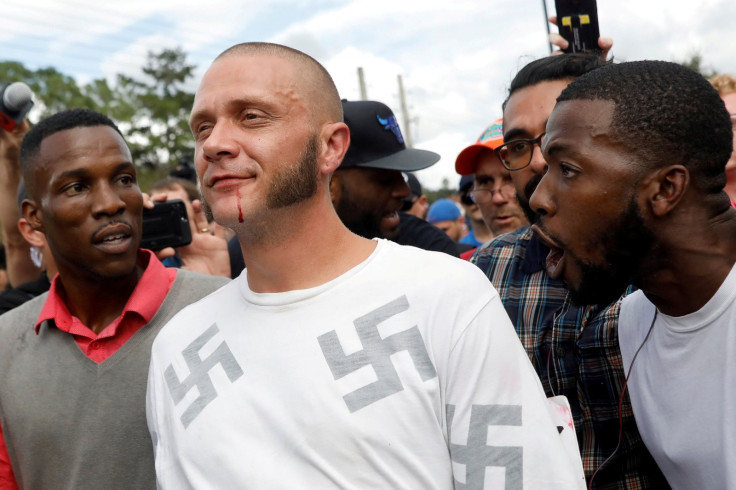 He gave speeches at Texas A&M University, the University of Florida and Auburn University, each of which provoked large counter protests.
The ADL said that some white supremacist groups used branding and imagery that was seemingly innocuous, including classical European sculptures, while others promoted much more disturbing images, including blood-spattered swastikas.
"While campuses must respect and protect free speech, administrators must also address the need to counter hate groups' messages and show these bigoted beliefs belong in the darkest shadows, not in our bright halls of learning," Greenblatt said.
"There is a moral obligation to respond clearly and forcefully to constitutionally protected hate speech," he added.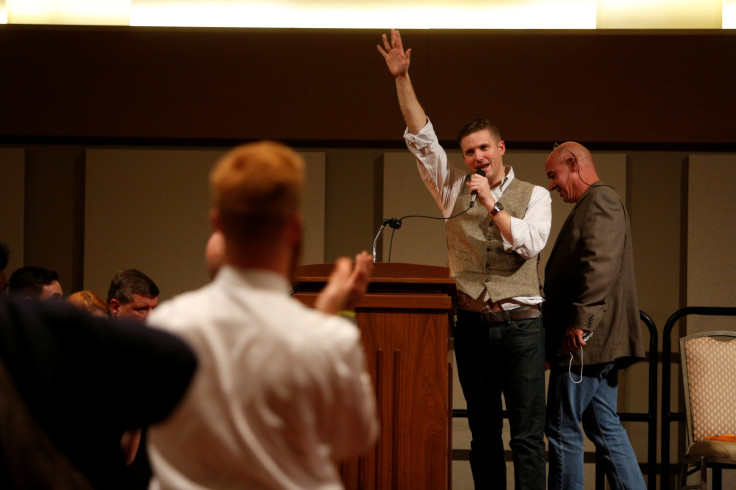 One group identified in the report, Identity Evropa, was allegedly responsible for almost half of the 346 on-campus incidents.
Identity Evropa is a white supremacist group focused on preserving "white American culture" and promoting white European identity, the ADL said.
The group disputes that it is a white supremacist organisation. In a statement released on Twitter it said: "The ADL seems to miss the conspicuous contradiction of their support for groups that advocate for the preservation of Israel as a Jewish homeland, and their condemnation of groups that advocate for the preservation of societies populated by peoples of European heritage."