A group of white nationalists were caught on video celebrating Donald Trump's election victory with chants of "Hail Trump" and making Nazi salutes.
Richard Spencer, who is credited with coining the term "alt-right", saluted more than 200 attendees at the Ronald Reagan Building during the annual National Policy Institute conference in Washington DC on Saturday (19 November).
"Hail Trump, hail our people, hail victory!" was heard as Spencer began his speech, outlining his dream to create "a new society, an ethno-state that would be a gathering point for all Europeans".
According to The Atlantic, Spencer has called for "peaceful ethnic cleansing."
The leader of the white nationalist organisation waited until most journalists had left the conference to deliver a speech "dripping with anti-Semitism," the Atlantic reported.
Spencer went on to describe the mainstream media as "Lügenpresse," a German term meaning "lying press" that was used by the Nazis to attack the press.
"America was until this past generation a white country designed for ourselves and our posterity," Spencer said. "It is our creation, it is our inheritance, and it belongs to us."
His remarks were met with enthusiastic applause, cheers and several Nazi salutes. "To be white is to be a striver, a crusader, an explorer and a conqueror," Spencer added.
According to USA Today, the conference and an anti-Semitic dinner hosted at Maggiano's on Saturday was met with protests by members of the DC Antifascist Coalition.
The Italian restaurant was forced to issue an apology after photos showed former reality TV star Tila Tequila giving a "Seig heil" salute during the dinner sponsored by the National Policy Institute.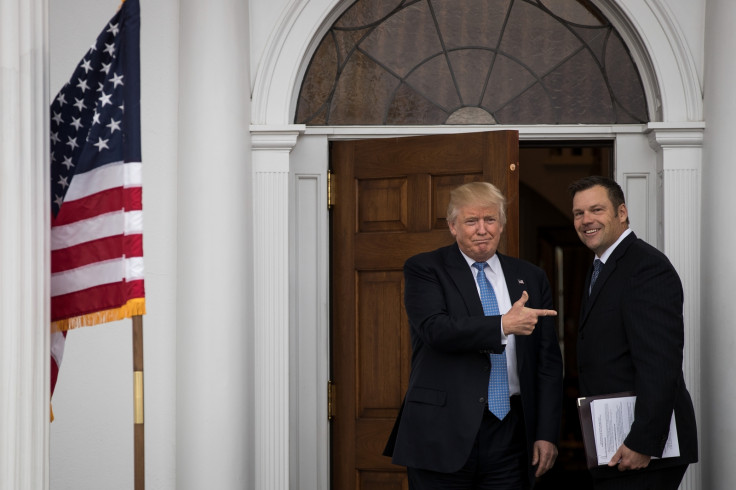 According to The Washington Post, Steve Provost, the president of the restaurant chain, released a statement on Facebook noting that the restaurant had been booked last minute and under a different name.
"This expression of support of Hitler is extremely offensive to us, as our restaurant is home to teammates and guests of every race, religion and cultural background," the statement said.
The restaurant said it wanted to "sincerely apologise" for "inadvertently hosting this meeting, which resulted in hateful sentiment."
Maggiano's added that it was donating the profits from sales on Friday (18 November), $10,000 (£8,000), to the DC office of the Anti-Defamation League "which for decades has been working to bring people together in peace and understanding."
Spencer's remarks were also condemned by the United States Holocaust Memorial Museum. "The Holocaust did not begin with killing; it began with words. The Museum calls on all American citizens, our religious and civic leaders, and the leadership of all branches of the government to confront racist thinking and divisive hateful speech," the museum said in a statement.