White people signing up to KKK's extremist agenda in TV documentary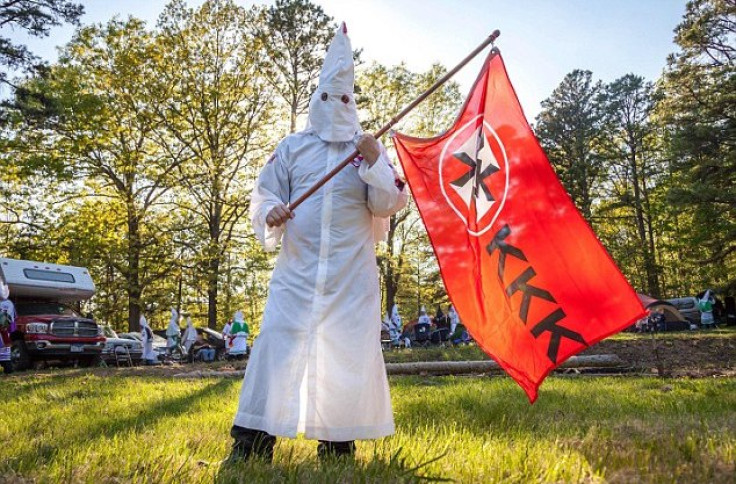 Notorious white supremacist organisation, the Ku Klux Klan - or KKK - are making a comeback across America as racial tensions continue to divide the nation, according to a shocking Channel 4 documentary.
Riots in Baltimore and Ferguson, and the shooting of nine black worshippers at a church in Charleston, have highlighted the country's continuing problems with race despite having twice elected Barack Obama as president.
Now the KKK, which first formed 150 years ago and became notorious for organising the lynching of black people and political assassinations, claims to be experiencing a surge in applications from people wanting to join.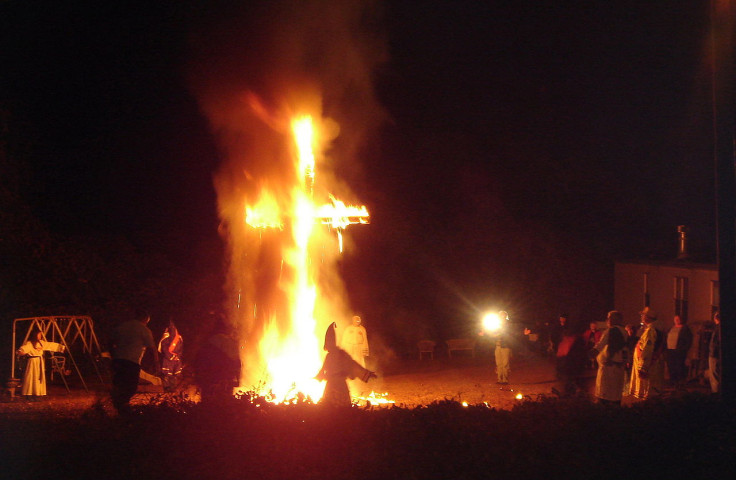 Film-maker Dan Vernon spent seven months with members of the KKK filming initiation ceremonies and interviewing Klan members and their families, for his documentary, "Inside the Ku Klux Klan."
"What we uncovered was truly shocking," said Vernon. "Anyone who thinks that the Klan is a remnant of a bygone America will be disturbed to learn their numbers are growing.
"It is very unsettling to imagine that while America is taking steps to heal the injustices of its past, there are groups out there whose beliefs are likely to further inflame racial divisions, to their own gain."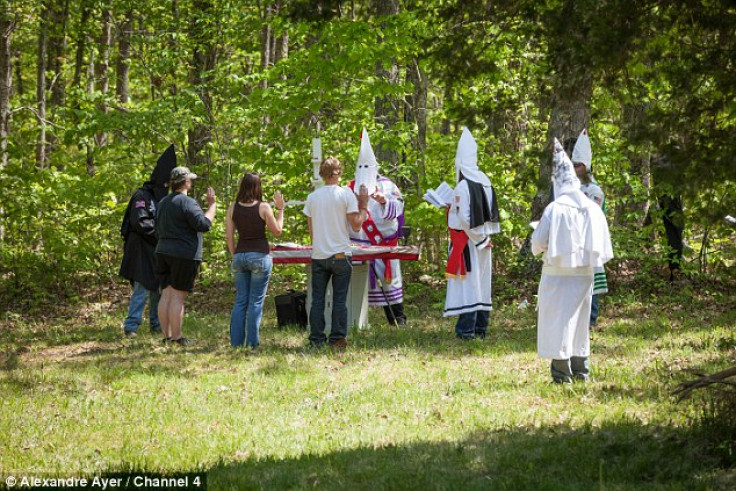 Vernon spent time with the largest Klan organisation, the Traditionalist American Knights, which operates near Ferguson, scene of widespread riots in 2014 following the shooting of unarmed 18-year-old Michael Brown by police.
In April three members of the Knights were charged with conspiring to murder a black former prison inmate.
The film shows members of the Knights burning crosses as children as young as 12 watch. A 20-year-old woman tells Vernon on camera: "I've always agreed with the morals and the values that the Klan associates with ever since I was growing up. I didn't see a reason not to join."
"Inside The Ku Klux Klan": 10pm, Monday 13 July, Channel 4.
© Copyright IBTimes 2023. All rights reserved.