The 12-year-old son of Sally Jones, the notorious Isis recruiter known as the "White Widow," did not die along with his mother in a US drone strike and is likely still alive, a new report claims.
Joe "JoJo" Dixon was reportedly not with his mother when the convoy she was traveling in was struck by a CIA Reaper drone in June, Syrian sources told The Telegraph. Witnesses said the boy was around 35 miles (56km) away in the village of al-Shaafa, along the Euphrates river near the Syria-Iraq border.
JoJo was reportedly separated from his mother soon after her jihadist husband, Junaid Hussein, was killed in a 2015 raid, the Telegraph reported. After turning 12 last December, JoJo was considered to be of fighting age and was conscripted into Isis' ranks, two sources said.
The boy, who was given the Islamic name Hamza, went through months of training in Isis' "cubs of the caliphate" camps in northern Syria.
"Foreign fighters, mostly Turkish, took Joe and some other foreign children from Raqqa to Deir Ezzor province in April to protect them as they are the future of the caliphate," a resident of al-Shaafa who recently fled said.
The resident added: "They weren't using them as human shields, as some people say, because the presence of children does not stop the coalition from bombing."
JoJo was reportedly last seen three weeks ago in al-Shaafa, living in a house with other Western children under the protection of senior leaders.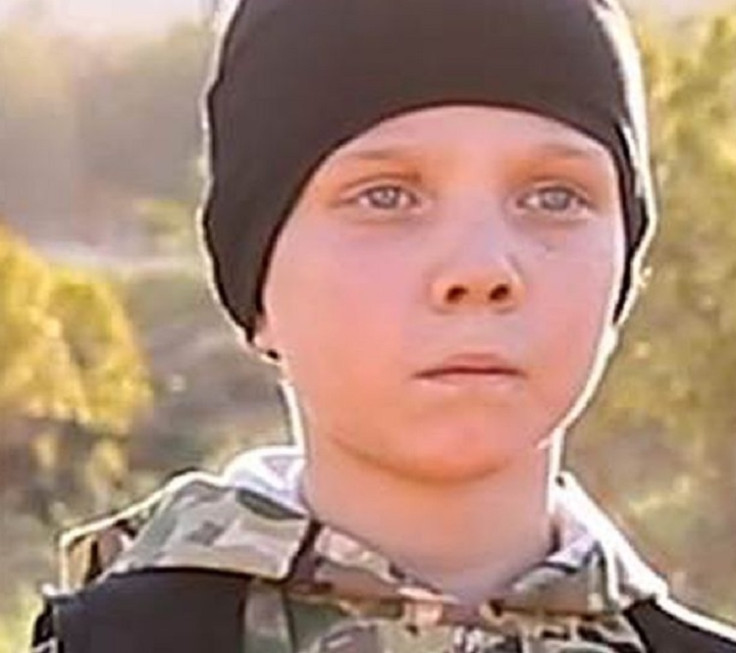 The boy's mother, a 50-year-old punk rock singer-turned-Isis recruiter from Kent fled to Syria in 2013 to marry computer hacker Junaid Hussain, an Isis fighter from Birmingham.
A Raqqa resident, who only identified himself as Mohammed, told the Telegraph he remembers seeing Jones at an internet cafe in the city. "She came into an internet cafe in Raqqa and I remember the owner asking her if she had a male guardian," Mohammed said. "She said 'my husband is dead and Isis took my son from me to train as a soldier. I am alone.'"
Mohammed said Jones appeared "upset" about her son being taken away. Jones reportedly told the cafe owner in February that she was leaving Raqqa for the countryside of Deir Ezzor on the orders of a "senior Isis leader".
The British government confirmed Jones was killed in the air strike after reports surfaced in October. It did not, however, confirm if JoJo was also killed.
If reports are true that JoJo is alive, then he is in danger of being killed while he fights for Isis. According to the Telegraph, Isis has come under severe pressure from Syrian troops in the past few weeks and it is believed many of them have moved into the Iraqi desert.