Suspicions that a 12-year-old British boy was killed along with his mother - a notorious member of the Isis terror group living in Syria - in a US drone strike has sparked questions about its legality and if it broke international laws protecting children. One expert said a case could be made that the child was a "legitimate target".
In October 2017, reports emerged that UK national Sally Jones, known as the "White Widow", and possibly her son Joe Dixon, were targeted by a Predator drone strike near the Syria-Iraq border in June of the same year after she fled Raqqa, the de facto capital of Isis.
Although their deaths cannot be confirmed as it is hard to collect evidence from the ground, some officials said reports are credible, and the Americans are confident that both are dead.
Dixon, known as Jojo, was a member of Isis and thought to be involved in terrorist activities. The youth, one of the so-called "Caliphate Cubs", appeared in some of the group's propaganda videos. In one, he is seen executing a captive.
According to international law, Jojo is too young to be considered a military target and should have been protected despite his involvement with Isis.
Article 38 of the UN Convention of the Rights of the Child says governments "must do everything they can to protect and care for children affected by war". International laws define children as people under the age of 18.
Article 2 of the Convention for the Protection of Human Rights guarantees people's right to life. "No one shall be deprived of his life intentionally save in the execution of a sentence of a court following his conviction of a crime for which this penalty is provided by law," it says.
One expert suggested Jojo could have been a legitimate military target because of his alleged terror activity. Major General Chip Chapman, the former head of counter-terrorism at the Ministry of Defence, told IBTimes UK that legislation around drone strikes is still a grey area and it is complicated to understand if and where international and UK laws intersect.
"In the UK, the age of 10 is considered the age of criminal responsibility. This 12-year-old had brutally murdered people. He is not someone we should necessarily empathise with. I think one could make a case that he could be a legitimate target," he said.
Jones, a former punk rocker from Kent, was an infamous recruiter for Isis and one of its highest-profile online propagandists. She converted to Islam and ran away to join Isis in the Middle East with her son in 2014. She married a fellow British extremist and Isis fighter, Junaid Hussain, who was killed in a 2015 drone strike.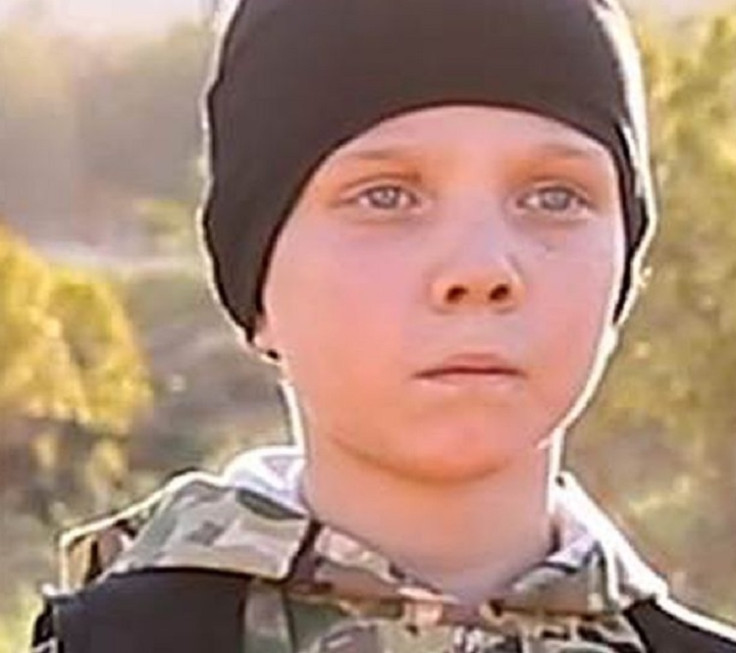 'Lawyers are very close to commanders'
UK Defence Secretary Michael Fallon said on 12 October that British nationals fighting with Isis are a "legitimate target" for drone strikes and "run the risk every hour of every day of being on the wrong end of an RAF or a United States missile". He refused to comment on reports of Jones and her son's presumed death.
Ryan Dillon, spokesman for the Operation Inherent Resolve (OIR), the Baghdad-based coalition of anti-Isis forces, said he cannot confirm Jones's death, but Isis targets are pursued regardless of their nationality. "Cannot confirm death of ISIS propagandist Sally Jones as a result of a Coalition strike. @CJTFOIR pursues #ISIS, regardless of origin," he said in a tweet.
Clive Lewis, a Labour MP and chairman of the all parliamentary group on drones, said he is seeking answers about the intelligence shared between the UK and the US and what steps were taken to prevent Jojo's death.
The Foreign Office had not at the time of publishing replied to a request for a comment. However, a spokesperson was quoted by The Guardian as saying: "We do not comment on matters of national security."
"Many missions are aborted and aircraft return to base with their ordnance because of the requirement to avoid collateral damage. The implications of strikes are very carefully considered in 'go/no go' criteria," Chapman said.
"In general, the laws of conflict protect the young, old, infirm, medical staff, clergy and we need to follow those. That is why lawyers are very close to commanders in the constructing or changing the status of rules of engagement."
Other experts agree that there is no specific legal framework on drones because they are a relatively new weapon. UK-based counter-terrorism expert David Otto believes international humanitarian laws should still apply in the case of drone strikes until such a framework is created.
However, he also said: "Accountability based on international human rights laws does not apply to the US because it has not ratified the Rome Statute of the International Criminal Court. If there is any proven evidence of an extrajudicial killing and that no such care was taken to make sure civilians or a young person wasn't killed, only the Alien Tort Claims Act will provide a possible remedy.
"That case has to be brought before a federal court in the US against the individual – who has to be identified by the complainant – who pulled the trigger, not the US government itself."
'Collateral damage'
Collateral damage is defined as injury or damage inflicted to people and objects other than the targets intended. Official sources in the UK told The Times that the death of Jones's son would have been avoided at all costs, but that the possibility of him being with his mother would have been considered as part of the "collateral damage equation".
Earlier in 2017, US President Donald Trump scrapped the previous administration's legislation regulating drone attacks and increased the CIA and Pentagon's freedom to carry out strikes without needing approval by the White House. He also removed the "near certainty" requirement of no civilian deaths outside of war zones.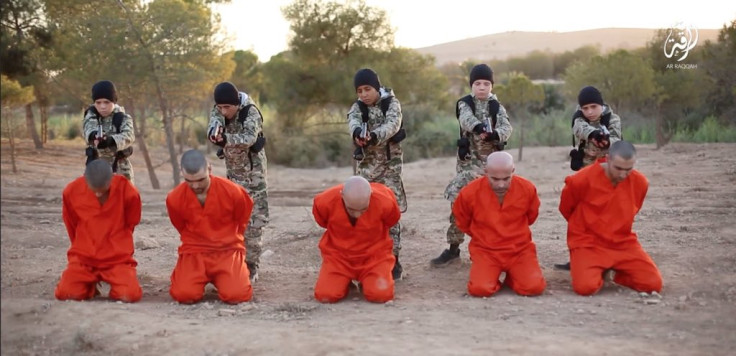 "On rules of engagement against non-state designated terrorism or groups - there are none. Governments make them as they go," Otto said.
US rules of engagement were updated to increase attacks against al-Shabaab terrorists in Somalia. "Rules of engagement on Shabaab by Barack Obama required assurance that citizens would not be targeted even if they were amongst terrorists," Otto said. "Trump changed that to give power to US special units to use drones as they wish against Shabaab targets even if civilians are affected or even when US citizens or interests are not under threat."
'Latency period'
Some observers also point out that drones are not as advanced as many believe, and that there is still a certain degree of human error in play.
"Even though the drone can seem a very sophisticated piece of military technology, there can be real problems with visual identification of what is going on the ground," Oliver Davis, a researcher on drones technology at Warwick University, told IBTimes UK.
"There is a so-called latency period, which is the delay of what you see on the screen as a pilot, or as the weapon operator. You can fire the weapon and then you can see emerge on the screen a child, for example. Even if you can see it, you have taken an irrevocable step."
Calls for an investigation
Despite the legal uncertainty around drone strikes in general, and specifically if Jones and her son were legitimate military targets, or if the boy's death can be justified as collateral damage, rights groups and politicians are calling for an investigation into the latest hit by the US.
Amnesty International said the drone strike is yet another example of an attack carried out in circumstances of "questionable legality".
"Sally-Anne Jones's reported role as a 'recruiter' for Isis would doubtless have meant her facing serious criminal charges if she'd returned to the UK, but the manner of her reported killing gives rise to some very serious questions," said a spokesperson for Amnesty.
"Was the UK aware of any US military operation to target Ms Jones, and if so on what grounds did the UK authorities believe it justified to carry out the attack?
"Given the reported death alongside Ms Jones of her 12-year-old son, we also need to know whether the UK or US authorities made any assessment of the dangers of killing or injuring others present at the time of the drone strike.
"In Syria and Iraq, the US has a very worrying record of using drones and other weapons to carry out apparently disproportionate attacks which have killed hundreds of civilians.
"The attack on Ms Jones is another worrying example of a drone strike carried out in circumstances of questionable legality leading to summary killings, including that of a child. We need a full investigation into this and other US drone and missile attacks in Syria and Iraq."