Whitehall launches inquiry into leaked Sturgeon memo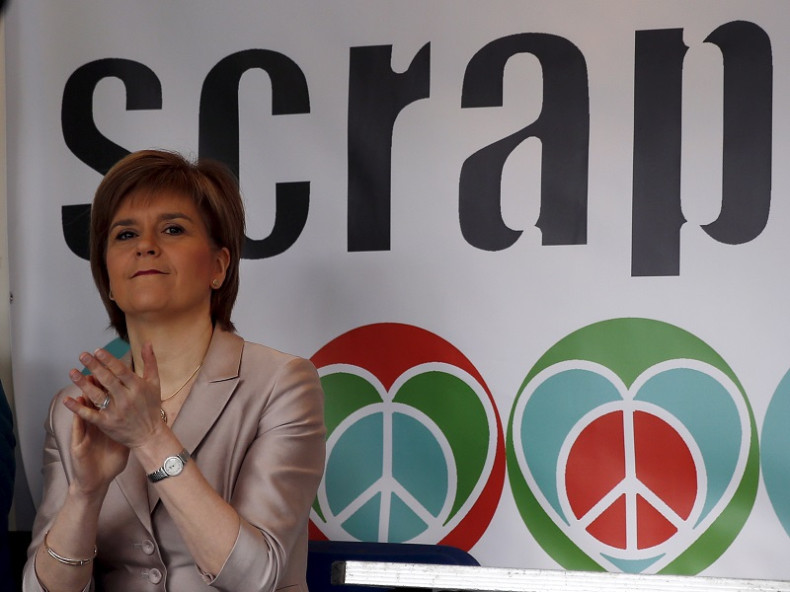 Whitehall has launched an inquiry after a memo was leaked claiming Scottish National Party leader Nicola Sturgeon would prefer the Conservatives to win the general election.
Cabinet Secretary Sir Jeremy Heywood has ordered an investigation into how the document got into the public domain.
On Friday evening (4 April), the Daily Telegraph published what it claims is an official British government memorandum that includes a transcript of a private meeting between Sturgeon and Sylvie Bermann, France's ambassador to the UK.
During their conversation, Scotland's First Minister reportedly said "she'd rather see David Cameron remain as PM" and she "didn't see Ed Miliband as PM material".
Sturgeon described the claims as "dirty tricks" saying that the account was "100% untrue."
A statement from the French embassy's press office said that Sturgeon did not express a preference for PM during the meeting.
Labour offered deal
Following the Telegraph's report, Sturgeon appealed to Labour leader Ed Miliband to join forces with the SNP to keep David Cameron "out of Downing Street".
Writing in the Observer, Sturgeon offered Miliband a deal: "If together our parties have the parliamentary numbers required after 7 May, and regardless of which is the biggest party, will he and Labour join with us in locking David Cameron out of Downing Street?"
Her comments came after the Labour leader slammed the "damning revelations" of the leaked memo.
"What is shows is that while in public the SNP are saying they don't want to see a Conservative government, in private they're actually saying they do want a Conservative government," he told Sky News on Saturday (5 April). "It shows that the answer at this general election is that if you want the Conservatives out the only answer is to vote Labour."
Forceful denial
Speaking to BBC News the same day, Sturgeon said the "second-hand and inaccurate account" of a meeting "suggests a Whitehall system out of control – a place where political dirty tricks are manufactured and leaked. And the Foreign Office now appears to be denying the very existence of such a document".
In a letter to Sturgeon later on Saturday, the UK's most senior civil servant said: "You have asked me to investigate issues relating to the apparent leak of a Scotland Office memo that forms the basis of this morning's Daily Telegraph story.
"I can confirm that earlier today I instigated a Cabinet Office-led leak inquiry to establish how extracts from this document may have got into the public domain. Until that inquiry is complete I will not be making any further comment either on the document or the inquiry."