The dossier outlining the economic impact for the UK of leaving the EU was described as "rushed" and "inadequate" as the MP David Davis faces criticism for withholding sensitive information in the document.
The Brexit secretary must appear before MPs to explain why information in the 850-page document was censored, despite a binding Commons vote that it had to be revealed in full.
A senior Whitehall figure who studied the documents said that there was good detail in the overview of Brexit's effects on 58 sectors of the economy but the conclusions were rushed.
"Normally you see the conclusions drawing on remarks through the report, but these didn't even begin to do that. Two of the conclusions did not address the comments recorded in the analysis," the source told the Times.
"The conclusions just glossed over the problems, were totally inadequate or misleading. They said that things would more or less be all right, when the warnings in the rest of the report suggested grounds for concern." Asked if it was a whitewash, the Whitehall figure told the paper: "Yes".
Commons speaker, John Bercow, has warned that a minister can be held in contempt of parliament for withholding information from MPs. Davis has previously cited "market and negotiation- sensitive information" for a reluctance to release full reports.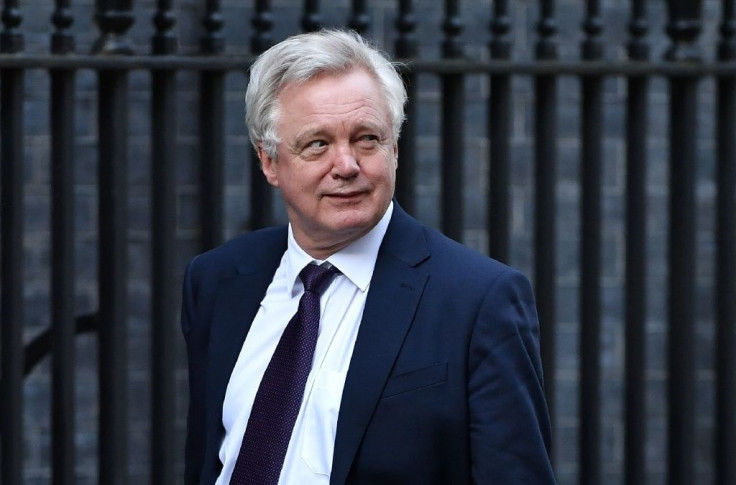 If held in contempt, it could force Davis' resignation, further complicating an unstable government reeling from the resignation of defence secretary Sir Michael Fallon. Chris Bryant MP said according to the Guardian: "I would have thought that if the speaker had decided that there was a prima facie case to be considered that a minister had committed a contempt of parliament, that minister would have to resign."
How the motion was passed is a matter of controversy with Tories reportedly being unable to stop the Commons vote because Democratic Unionist Party (DUP) MPs, whom the government relies on for a majority, had returned to Northern Ireland. It was also reported that the Brexit department was not aware that the motion to release the papers would be binding.
The problems for Davis come after it was revealed that Britain has made a preliminary agreement for a Brexit bill of around £50bn, a figure which will be discussed next week by Theresa May and EU chiefs.