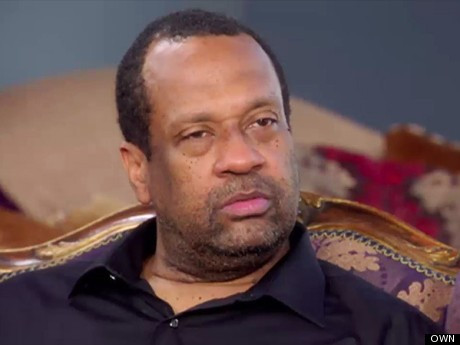 For years, Bobby Brown has been blamed by fans and Whitney Houston's family for turning the former church girl to a life of drink and drugs.
But almost a year after her death her older brother Michael Houston has confessed that he introduced the singer to drugs such as crack cocaine in the 80s.
Houston admitted that he was the first person who did drugs with theI will Always Love You hitmaker.
"You got to understand at the time, the 80s, it was acceptable," he said during an appearance on Oprah's Next Chapter with his mother Cissy.
"We were in our 20s, we were young, on the road, we had money."
An emotional Houston said he felt guilty for introducing her to the lifestyle that ultimately led to her death.
He said: "It's painful. I feel responsible for what I let go so far.
"She [Whitney] would always tell me 'don't ever let anyone make you feel any way. I'm a grown woman, and I'm gonna do what I want."
Houston said that he has been off narcotics since October.
Whitney was found dead in her Beverly Hills hotel suite in February 2012.
The official coroner report ruled that the she accidentally drowned in a bathtub because of heart disease and chronic cocaine use.