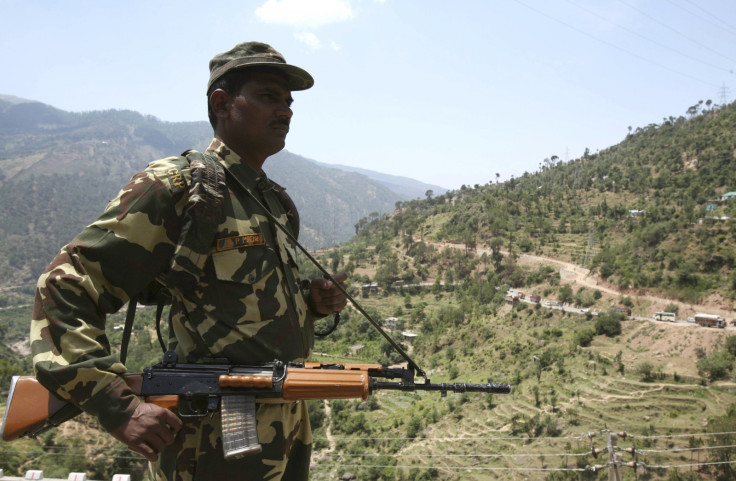 One of India's most wanted terror masterminds, Abdul Subhan Qureshi, has been arrested by a special team of Indian police, officials said on Monday, 22 January. The terrorist, notoriously known as "India's Osama bin Laden", was detained by security personnel after a brief exchange of gunfire in a hideout in the capital New Delhi.
"We have arrested India's most wanted terrorist Abdul Subhan Qureshi, who is also the co-founder of Indian Mujahideen. He was again trying to revive the Indian Mujahideen," said senior police official Pramod Kuswaha.
"We have found pistols and documents on Qureshi; he was trying to revive the SIMI [Students Islamic Movement of India, another local extremist group] and the Indian Mujahideen," added Kuswaha. "We had information that he'll be coming to meet his associate in Ghazipur. This information was further developed and on Saturday night [20 January], when he was spotted, he was apprehended."
Police have called the arrest a major breakthrough since the operation was carried out shortly before the country's Republic Day celebrations on 26 January.
Qureshi, who hails from the northern Indian state of Uttar Pradesh, is thought to be the mastermind of a series of deadly explosions which rocked the state of Gujarat in 2008, killing as many as 56 people. The militant – who also goes by the names Abdul Subhan Usman Qureshi, Kasim, Zakir, Qab and Touqeer – is also considered to be the man who planned the Mumbai train blasts in 2006.
Qureshi was a software engineer working with a multinational firm before he left his job in 2001 to pursue "jihad" in India. He was a founding member of the Indian Mujahideen, a locally formed radical Islamic militant organisation, which has carried out several attacks in recent years. Investigators nicknamed him as the "techie-bomber" due to his bomb-making abilities.
The terrorist mastermind had conducted training camps for jihadists in southern parts of India and had been pursued by authorities for attempting to expand his foothold in the country ever since 2008. India's premier National Investigation Agency (NIA) took over Qureshi's case back in 2010.
Investigators still have no clue who radicalised Qureshi in his early years as he was described as a calm and quiet person when he was younger. Sadiq Israr, an arrested co-founder of Indian Mujahideen, and Salim Mujahid Islahi, now deceased, could have reportedly been the ones responsible for Qureshi's indoctrination.