In Algeria, a young writer, Anouar Rahmani, is awaiting to hear whether he will be charged in a criminal blasphemy investigation over his 2016 novel.
The young man is under investigation pursuant to Article 144bis of the Penal Code, which provides for a prison term of three to five years and a fine of up to 100,000 dinars ($914, £752) for "offending the Prophet" and "denigrating the dogma or precepts of Islam".
The case began in February, when the 25-year-old law student and novelist received a convocation by the judicial police asking him to go to Tipaza, a city 70km (43.4mi) from Algiers for interrogation.
"It was through the questions of seven policemen that Anouar understood that the case revolved around his novel" – The City of White Shadows that was published online in Arabic in August 2016.
The novel depicts a gay romance between an Algerian freedom fighter and a French settler during the war for independence. According to Amna Guellali, Tunisia and Algeria researcher in Human Rights Watch's Middle East and North Africa Division, most of the police interrogation were focused on one chapter of the novel, in which a child converses with a homeless and delirious man who calls himself 'Allah' (God).
"The questions revolved around the idea of blasphemy, why he had written his novel. Anouar was asked if he had wanted to ridicule God by depicting him as a homeless man," Guellali told IBTimes UK over the phone. Police also asked Anouar whether he believed in God, whether he practices prayer and why he had travelled abroad to Tunisia.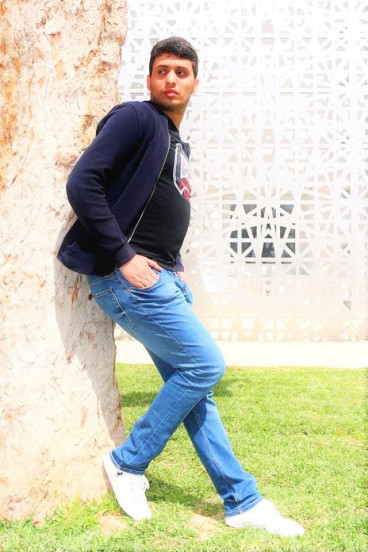 "The biggest blasphemy is to think that God could be hurt by a novel, and that he is so weak that he needs to be defended by the police," Rahmani told HRW.
Following the 10-hour interrogation, Anouar received a summons to go to the military tribunal with regards to the completion of his military service. "They were looking for a way to put him behind bars or get rid of him, in an indirect way."
Rahmani is free, pending a decision by the prosecutor on whether to officially charge him, after police sent its report of the prosecutor's office. "For the moment, the case is on standby," said Guellali.
In the meantime, Rahmani said he has received death threats, and that he is facing accusations of blasphemy and apostasy on social media pages by students in his university, and in conservative news outlets. The young man said he faces slander campaigns for his blog, Journal of an Atypical Algerian.
"Those pages call for revenge against him, for insulting Islam," the researcher explained. On 8 March, Rahmani went to the police station to file a complaint about the death threats. "But the police station did not accept his complaint, and told him to return with more evidence regarding the type of threats he received."
Rahmani, however, has received support both locally and internationally. At home, award-winning Algerian novelist Kamel Daoud published a post on his Facebook page in which he backed the young writer and denounced attacks against him. The authorities are yet to comment on the case.
Algeria: Rise in convictions for blasphemy
Describing a "trend" in the narrowing of freedom of expression and artistic freedom in Algeria Guellali said: "It is not only happening to Anouar, he is not an isolated case."
While Rahmani is the first fiction author to be challenged, the Algerian justice system has opened several other trials for blasphemy in recent months.
In June last year, activist Rachid Fodil and his 28-year-old friend Hicham Daif were arrested and accused of blasphemy charges after they published posts on social media and created a song using several verses from the Qur'an. In February, Sidi Aissa court sentenced Fodil, 27, to a year imprisonment and Daif, to six months in prison.
In Setif, Slimane Bouhafs, an Algerian converted to Christianity, was sentenced in September last year to three years in prison for blasphemy and insulting Islam for publications on his Facebook page in which the authorities claimed he "attacking Islam and the prophet Mohamed."
"Anouar's case is in line with this general trend, which shows tendency from the Algerian authorities and judicial system to implement the Penal Code as an instrument to restrict freedoms, in particular freedom of religion," Guellali said.
HRW urged the Algerian authorities to uphold freedom of expression and take immediate steps to abolish the blasphemy law.