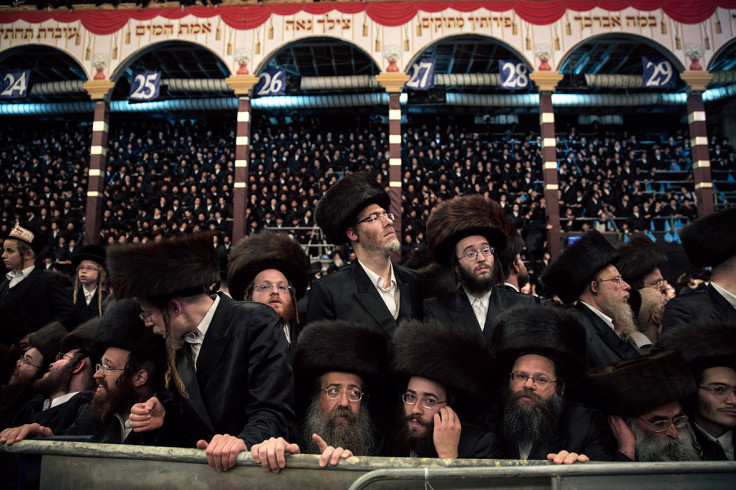 A ruling by an ultra-Orthodox group in North London to forbid women driving their children to school has sparked anger in British Jewish – and wider – society. The mothers were told that if they continued to drive their children to the Belz community schools in Stamford Hill, the pupils would be turned away at the gates.
The group runs two schools in Stamford Hill - the Talmud Torah Machzikei Hadass, a boys' primary school, and Beis Malka, a primary school for girls, and both have been rated good by education watchdog Ofsted.
While the Board of Deputies of British Jews tried to dismiss Belz Hasidim [literally adherents] as a marginal and unaffiliated group, evidence suggests that they are a strong and growing sect.
So who are the Belz Hasidim?
The Belz group, which is actually considered to be one of the more moderate Hasidic sects, started in the western Ukrainian border town of the same name in 1817.
Its founder was Rabbi Shalom Rokeach, who was also known as the Sar Shalom (Minister of Peace).
The leadership of the sect was passed from father to son until the outbreak of the Second World War, when the Nazis occupied the area in which the Belz Hasidim lived. During the Holocaust, thousands of members of the Belz group were transported to death camps and murdered. The sect was almost wiped out.
After the war, the then leader Rabbi Aharon Rokeach took what few adherents who had survived and re-established the sect in Tel Aviv, Israel. Both he and his brother Mordechai lost family in the Holocaust and only Mordechai had a child from his second marriage, Yissachar Dov Rokeach.
Since 1966, when Rabbi Yissachar took over, the sect has grown from a few hundred families in Israel to more than 7,000 today. There are also large groups in Brooklyn, where they are the largest Hassidic sect, London, Antwerp and Toronto.
The Belz community runs several self-help organisations, including one of the largest patient-advocacy organisations of its kind, a free medical counselling centre, and an affordable medical treatment clinic in the New York area.
Outside the school, The Guardian reported that parents backed the rabbis' ruling. One parent said: "My mother drives, my mother-in-law drives, if my wife wanted to drive, she could drive tomorrow, we could take our children to another school. We'd have a discussion about it, as in any marriage.
"It's not forbidden in Jewish law. But this is our tradition, this is our choice to be a little more pious. So my wife doesn't want to drive. This isn't Saudi Arabia, no one's going to be punished, or whipped or whatever, or even ostracised."
He added: "We're not saying 'all the women of London shouldn't drive', that would be ridiculous. We're saying, let us get on living our lives how we want to live it – stop saying that we are oppressed."