Who Beyonce and Jay-Z named their twins after revealed
Beyonce and Jay-Z welcomed a boy and a girl on 18 June.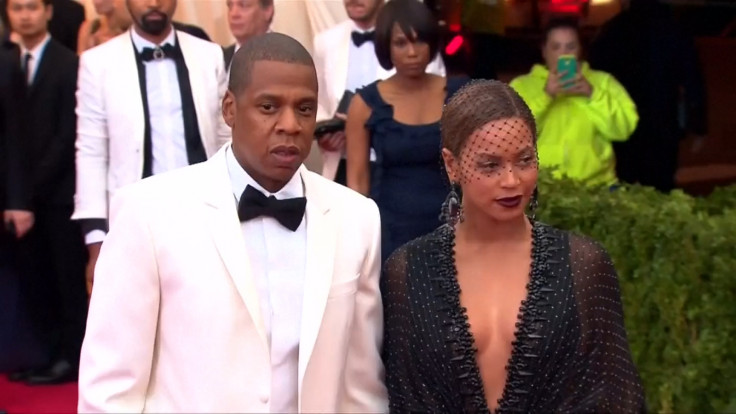 Fans of Beyonce and Jay-Z have eagerly been waiting for the power couple to share the first photos of their newborn twins. While that might not be happening anytime soon, the names of the couple's babies have reportedly been revealed. The couple also shares a five-year-old daughter named Blue Ivy.
Media Takeout has claimed that the celebrity couple have named their boy and girl as Shawn Jr. and Bea Carter.
"They had twins, the boy's name is Shawn after his dad, and the girl's name is Bea – after their parents," a source told the celebrity news website. "The first couple is being EXTRA TIGHT LIPPED about their new twins – who are set to be released from the hospital ANY DAY NOW," the report added.
According to NameBerry.com, Shawn means "God is gracious", and Bea means "she who brings happiness"
Beyonce, 35, and Jay-Z, 47 welcomed their twins on 18 June. Jay-Z was spotted rushing towards the LA hospital in his chauffeur-driven Escalade after cancelling his appearance at the 48th Annual Songwriters Hall Of Fame Induction and Awards Gala in New York on 16 June.
"Bey and Jay are thrilled and have started sharing the news with their family and closest friends," a source told People.
Beyonce's father Matthew Knowles then confirmed his daughter has given birth to twins.
"Happy Birthday to the twins! Love, Granddad," he wrote on Twitter. "They're here!#beyonce #twins #jayz #happybirthday."
P Diddy has offered some advice to his friend Jay-Z on being a parent to twins as he himself is a father to 10-year-old twins D'Lila Star and Jessie James.
"Get ready for two times the love. That's it. You know, a lot of people speak about the problems that's gonna come with kids or having that level of pressure, but your kids love you. Nobody loves you like your kids. So just get ready for a lot of love," he told Billboard.
© Copyright IBTimes 2023. All rights reserved.