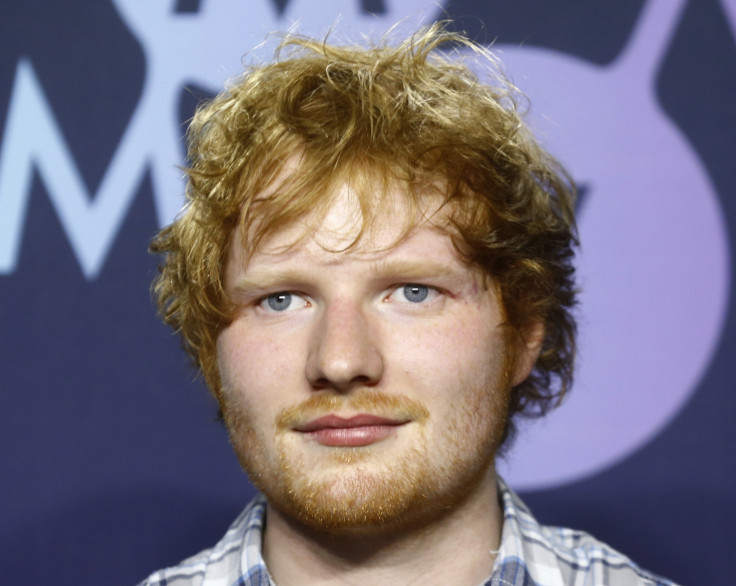 Ed Sheeran may have found the true love he often sings about. The Castle On The Hill singer has opened up about his plans to settle down and admits marriage could be on the cards with his girlfriend Cherry Seaborn.
In a candid interview with KIIS FM's Kyle And Jackie O show, Sheeran, 25, revealed just how serious his two-year relationship with Seaborn has become. The singer told the hosts: "She lived three or four miles away from me where I grew up. And we live together now, we just got cats."
When Kyle asked about the possibility of the couple starting a family in the near future, the Shape Of You singer admitted: "Yeah, potentially. I would like some kids." Sheeran was then specifically asked about marriage, to which he replied: "I'm pretty... yeah I feel pretty good about it."
Sheeran's comments come just days after a source claimed the Thinking Out Loud singer would propose to Seaborn while touring in Australia. A friend of the pop star's allegedly told NW magazine: "He's so ready to take the next step with Cherry and couldn't think of a better place to ask her to marry him in Australia."
It is not the first time Sheeran has shared his hopes of settling down – the Grammy-winner previously gushed about Seaborn in an interview with Apple Beats 1 radio host Zane Lowe, saying: "This has been the first time I've ever actually had the time to fall in love properly. I've always got into relationships very passionate – I'm a redhead and also Irish. But then I will get in a relationship and go on tour for 18 months and everything will f**k up."
He added of children: "Massively, yeah. I wanted to be a dad, like, last year. I'm ready, let's go – tour bus babies, little fat, chubby babies that just walk around. When [my child] hits four or five and starts primary school, I'm just out. I think [Bruce] Springsteen took an extended break when his kids went to school. I think that's going to be me."