Conor McGregor's preparations for his boxing showdown with Floyd Mayweather have been underway for some time and the two-weight UFC champion has made sure we know all about it. Eager to show the world that the left hand that has won him seven UFC fights by knockout can do just as much damage in the boxing ring, he has been brazenly documenting his sparring sessions via social media while back home in Dublin for the first-half of his training camp.
McGregor has had plenty of offers for help with former world champion with fellow Dubliner Steve Collins offering his services. But The Notorious has continued working alongside long-time trainer John Kavanagh and his striking coach Owen Roddy as he prepares for the biggest fight of his life, along with a few faces inside the ring at his Straight Blast Gym in the Irish capital.
Artem Lobov
McGregor's long-time training partner and a member of the Irishman's fight camp has been part of the preparations from the early stages, turning down a fight with Andre Fili at UFC 214 in order to devote his time fully to the Mayweather fight.
"Let's be honest: I don't give a (expletive) about Andre Fili," Lobov told MMA Junkie. "I could fight that guy any day of the week. Once this fight is out of the way, and Conor knocks out Mayweather and has the world at his feet, we can see what's going to happen then."
Lobov, competing as a featherweight at UFC, has sparred with McGregor throughout his rise to the top of the Las Vegas-based promotion.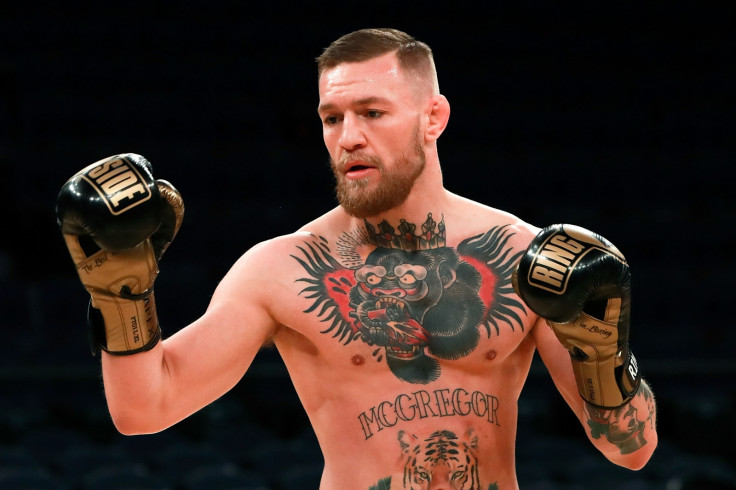 Tiernan Bradley
While Lobov has always been in his corner, bona-fide boxers have of course been brought into the fold. One of those is Tieran Bradley, an Irish boxing prospect competing as an amateur at European and world level. Bradley was pictured in one of the more eye-catching pictures of the sparring gallery McGregor has been rolling out on Instagram, lifted "off his feet" by the UFC lightweight champion's right hand during one session - his weaker hand.
"I've got a black eye at the moment and I got that from him when he was wearing 16-ounce gloves," the 20-year-old Tyrone fighter told MMA Fighting.
"I don't know if you've seen the photo that he uploaded onto his Instagram after our session. People are talking about his left hand and whether the power will be there with 10-ounce gloves — he lifted me off my feet with a right uppercut in 16 (ounce gloves)!"
Dashon Johnson
Dashon 'Fly Boy' Johnson's journeyman boxing career has seen him amass a career record of 22 wins, 21 losses and three draws, having also changed codes and tried his luck in UFC before departing with a record of 0-2. His career in the boxing ring is far more respectable having also been chosen to be part of Manny Pacquiao's training camp into the lead up to his 2015 showdown with Mayweather.
Jay Byrne
The third of McGregor's boxing-specific sparring partners so far is Jay Byrne, another Dubliner. The 30-year-old has been relatively active in 2017, used to test some of Great Britain's young hopefuls having taken on Felix Cash and 2016 Olympian Josh Kelly in March and April respectively, where he suffered the first two defeats of his career.
A meeting with another Team GB starlet in Rickie Fowler was abandoned after injury but he remains in the plans of Matchroom promoter Eddie Hearn.
Paulie Malignaggi
When McGregor heads state-side for the second-leg of his training camp, it is likely to prompt a new batch of sparring partners being brought into the camp. Coach Roddy recently told the MMA Hour: "We're going to be heading stateside over the next couple of weeks, but at the moment, we're in Dublin, we're all working together, we've come up with a game plan that we believe can shock the world. We're going to stick to that for the time being.
"Things can change. If we feel we're going to bring in some people, we may bring in some people, but nothing's confirmed just yet."
One of those names is set to be two-time world champion Paulie Malignaggi. The New Yorker officially retired from the ring in after he was stopped by Sam Eggington in March, bringing the curtains down on a hugely impressive 16-year career where he nerveless tangled with the best his welterweight had to offer. Not too long ago, the 36-year-old was describing what is expected to be the richest fight in combat sport history as a "joke" and insisting McGregor would stand zero chance against five-weight world champion.
He may change his tune slightly in fight camp.