Paulie Malignaggi claims that MMA behemoth Conor McGregor would stand zero chance of beating Floyd Mayweather Jr inside the boxing ring, but believes that a lucrative cross-code bout between the duo has the potential to surpass Money's 2015 "Fight of the Century" clash with long-time rival Manny Pacquiao in terms of sheer global appeal.
After months of speculation and repeated delays, hopes that the high-profile contest would be made sooner rather than later were heightened this week when UFC president Dana White confirmed he had completed negotiations with McGregor and was now set to begin talks with Mayweather and adviser Al Haymon. A provisional date for the match, 16 September, was supposedly lost due to the overdue and hotly-anticipated middleweight showdown between Gennady Golovkin and Saul "Canelo" Alvarez being scheduled for the same night.
Retired former two-weight world champion Malignaggi has called out McGregor in the past, chastising him for his perceived lack of respect for boxing and stating that he would "knock his beard off".
Speaking about a potential meeting between the brash Irishman and Mayweather to BBC Radio 5 Live, he gave him credit for stepping up to the challenge but expressed a view that not a single second of the fight would be competitive.
"They are both very dangerous in their own elements, but this is only the element of one of the fighters," he said.
Asked if it would be the biggest fight in terms of interest since Mayweather vs Pacquiao, Malignaggi added: "Absolutely. I think it has the chance to really succeed Mayweather-Pacquiao, I really do. The boxing community are really the only ones that think this is fight is a joke. The boxing community at the end of the day is really small, it's niche.
"It's not really going to persuade any non-boxing people or any MMA people to really think that the fight is not a good fight. I don't knock this fight for happening. It makes all the sense in the world for so many reasons - for both fighters, for the business, for their well-being and of course just for the general public interest and what not.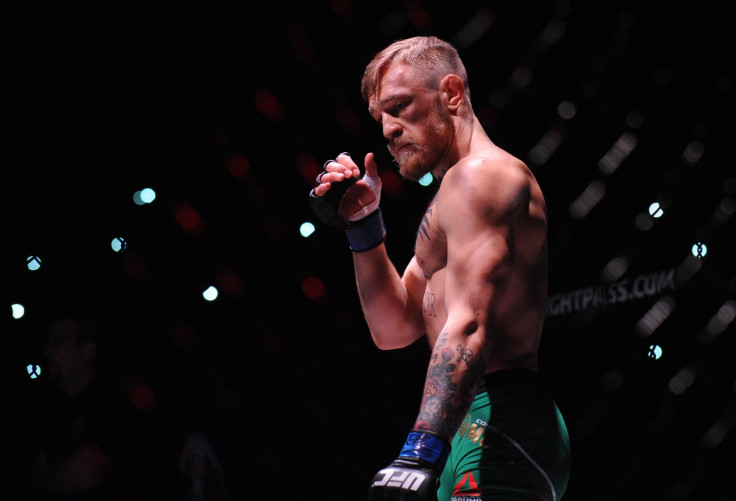 "Putting those feelings aside and speaking just from a totally tactical combat sports standpoint, the fight is an absolute joke. It is, but I don't want to think about it that way. I want to think about the fact that the event is going to be big, the promotion is going to be big and the press conferences are going to be fun. The entire event will be fun as long as people don't go into it with this high expectation that fight night will bring this big explosion. Because it won't."
In addition to White's comments, a prospective super fight between McGregor and Mayweather appeared to take another step closer on Friday (19 May) when Nevada State Athletic Commission (NSAC) executive director Bob Bennett confirmed widespread reports that the former had applied for a boxing license in Nevada. It is said that the application was incomplete due to missing medical records.
"Conor is intimately familiar with our licensing procedures, having fought here multiple times for the UFC," Bennett told ESPN. "When he has time, and all sides have come to a contractual agreement, I'm sure he will fulfil our requirements, and we look forward to having him fight in Nevada."
UFC lightweight champion McGregor, who already holds a license in California, claimed yesterday that it was an honour to sign a fight deal that he labelled both "record-breaking" and "historic". Malignaggi believes the Irishman would probably last until the sixth round before inevitably being stopped.