Leaked footage of Conor McGregor appearing to struggle in a boxing sparring session could all be part of an elaborate ploy to lull Floyd Mayweather into a false sense of security, according to a member of 'Money's fight camp.
In his first professional fight inside a boxing ring, McGregor will take on the undefeated Mayweather in what is expected to be the richest fight in combat sport history on 26 August in Las Vegas.
The Dubliner has put his UFC career on hold for now and has spent most of the year training for his showdown with the five-weight world champion, sharing updates through his social media pages along the way. Shortly after confirmation of the fight, however, footage emerged of McGregor sparring with boxer Chris van Heerden, a mid-level welterweight, with the latter comfortably getting the better of the Irishman.
The footage went viral after it was shared by van Heerden on Twitter, who wrote: "People telling me Mayweather will have his hands full trying to land on McGregor – STOP IT! I respect McGregor but I ain't Floyd and I landed."
The footage has helped fuel popular opinion that McGregor, while one of the UFC's most devastating knockout specialists, will not be able to compete with Mayweather, widely regarded as the best of his generation having only been knocked down once and never defeated in his 49 professional fights.
Mayweather's camp aren't convinced, however. Speaking on Submission Radio, Mayweather's assistant trainer and strategist Nate Jones cast doubt on the legitimacy of the sparring clip, suggesting the whole thing may have been staged to try and throw his fighter.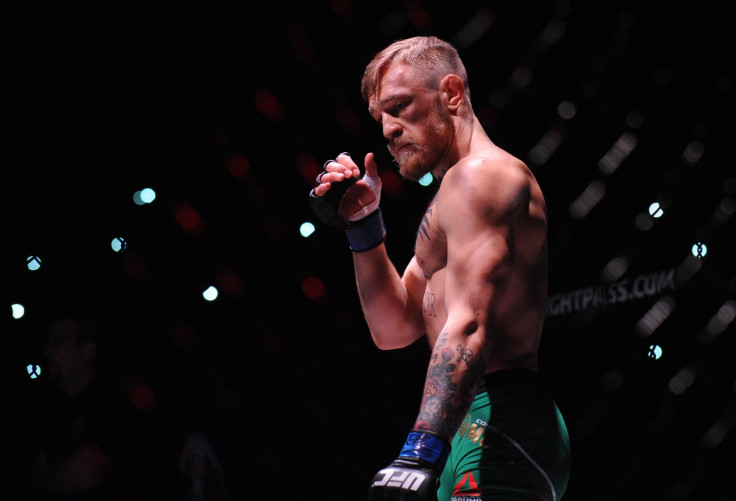 "I think I've seen that sparring, First of all, like I said, I looked at it, but to me it looked [like] it is a possibility it could be staged," Jones said. "We don't fall for that, we prepare for anything. Please believe me, I looked at it and I came up with my opinion that it could have been real but it could have been staged."
He continued: "I looked it and after a while I watched the whole entirety of it, but I know that it could be staged and that don't mean anything. We're not going to take that lightly. That don't mean nothing to us. I looked at it, but it don't mean anything. We're going to train like never before."
Mind-games between the two camps are already well underway with McGregor recently sharing a mural of him knocking out his opponent on the wall of his gym.