After much speculation, the woman who inspired Ed Sheeran's new song Galway Girl has revealed herself. Splashing cold water on the romantic love story told through the lyrics, the Irish jingle was actually written about Niamh Dunne, a musician who co-wrote the track with Sheeran.
Galway Girl features on Sheeran's latest album Divide, released on 3 March, and recounts the singer meeting a woman in an Irish bar before dancing the night away. Fans wondered who the mystery woman could be given that Sheeran is in a happily committed relationship with childhood sweetheart Cherry Seaborn.
It turns out that Dunne is a singer of the Irish folk band Beoga and was in the midst of a writing session with Sheeran when he decided to use her as inspiration at random.
Speaking to Irish radio station RTE 2FM, Dunne said: "I am in a band called Beoga and we actually co-wrote the song with Ed. We were over in Suffolk last year recording with him, so that was kind of when the song came together. I suppose I was in front of him so he just wrote a song about what was in front of him so that was how it came about."
Dunne continued: "It started with a mutual friend of ours, Foy Vance. They were on tour together and they played some of Beoga's tracks in the van together and Ed liked it so when he was making his new album he emailed us and asked if we would be up for doing some recording."
According to the singer-songwriter, many believed she and Sheeran, 26, were having an affair but there is only one man who has stolen Dunne's affections. Addressing the cheating rumours, the singer said: "No I didn't. I am just back from my honeymoon, so I can safely say I married an Irishman – 100 per cent.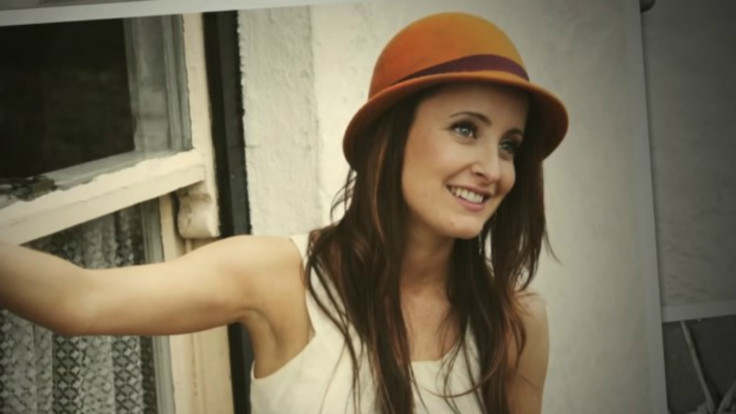 Only the first line of Galway Girl: "She played the fiddle in an Irish band," is actually in direct reference to Dunne. She explains: "It was just the first line of the song and I think at the time I was saying, 'That's enough about me Ed, come on' and we were just kind of laughing about it but I think the story has grown legs since then. I'm from Limerick born and bred so I am getting an awful hard time at home about the whole thing."
Who are Beoga?
Niamh Dunne is one member of the five-piece band, which also consists of Damian McKee, Sean Og Graham, Liam Bradley and Eamon Murray. Beoga formed in 2002 and have since released five albums – A Lovely Madness (2004), Mischief (2007), The Incident (2009), How To Tune A Fish (2011) and Before We Change Our Mind (2016).
While the band's success largely lies in Ireland, Beoga were shortlisted for a Grammy Award 2010 nomination in the best contemporary world music album for their third record The Incident. In honour of their contribution to traditional Irish music, Beoga were presented with the US House Of Representatives Certificate Of Congressional Recognition in 2009.
Sheeran is on course to land the biggest-selling album of 2017 so far with his third album Divide, which is expected to shift over 500,000 copies after its first week of release. The album has also smashed Spotify records after amassing more than 283 million streams in its debut week.
Listen to Ed Sheeran's song Galway Girl: