North Korea has finally revealed the official title of Kim Jong-un's younger sister, Kim Yo-jong, in a role that widely mirrors the one of a disgraced close aide and sister to their father Kim Jong-il.
Yo-jong, believed to be 27, was referred to for the first time as a vice department director within the ruling Workers' Party of Korea (WPK) by the state-controlled Korean Central news agency. It is the first time that she has been assigned to that role, as she was previously referred to as just a "senior official" of the party's central committee. The agency listed her as deputy department director during a trip to a cartoon film studio established by the North Korea's founding president Kim Il-Sung.
The field trip suggested the woman's current position might be in the WPK Propaganda and Agitation department, where she's worked under the pseudonym of Kim Ye Jong.
In October, as her brother disappeared from public eye sparking wild speculation regarding his whereabouts and health conditions, reports surfaced suggesting she had taken up crucial government powers becoming the de facto second-in-command in the hermit kingdom.
Yo-jong worked as a secretary for Jong-un, serving as middleman between party and government officials. Her first public appearance was during her father's funeral in December 2011. Yo-jong was pictured in tears for the demise of the revered North Korean leader. Her name was mentioned for the first time on 9 March of the same year, when she accompanied the country ruler at the polls to elect the Supreme People's Assembly.
She has made a total of 15 different appearances in state media, according to nknews.org.
Just like her brother, Yo-jong studied in Switzerland, under the alias Kim Yong-sun.
Kim Kyong-hui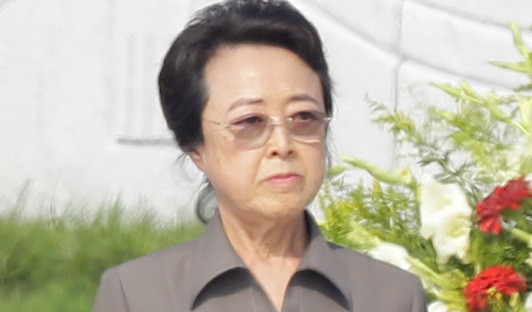 Experts believe that her stellar rise in North Korean elites coincide with the fall of a powerful figure in the country's political intrigues: that of Jong-un's aunt Kim Kyong-hui.
The daughter of the founding North Korean father Kim Il-sung, Kyong-hui, 68, was a close aide of her brother Jong-il for decades. She assumed senior positions in the party and became a four-star general in 2010. After Jong-un came to power, the woman became a guardian to him, overseeing and counselling him on his decisions.
She disappeared after her husband, Jang Sung-taek, was executed in December 2013 in Pyongyang after being charged with treason and corruption.
Speculations over her fate made the headlines of South Korean and Chinese media. According to some reports, Kyong-hui flew to Switzerland on a special plane after the execution of Jang. She has not made any public appearance since then. Other reports said she might have already died of heart attack or even suicide.