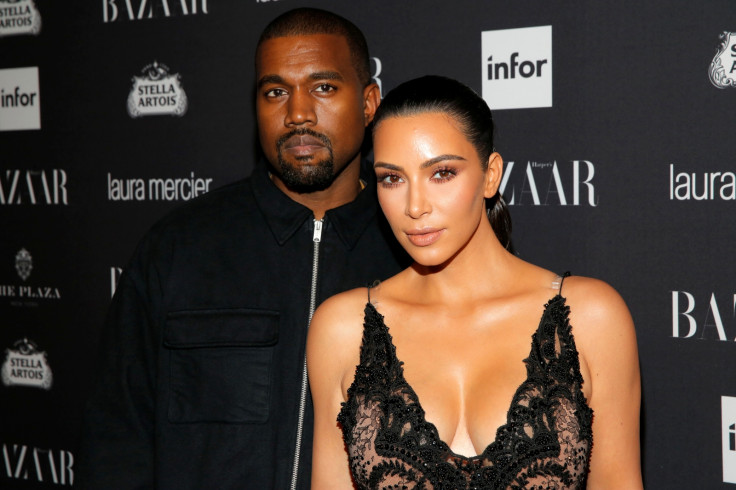 Kim Kardashian and Kanye West are reportedly having a tough time following the Paris robbery and the rapper's recent breakdown. The couple were even hit by divorce rumours, which were promptly debunked.
However, an unconfirmed report has now claimed that the reality TV star is also suffering from a mystery illness. Although IBTimes UK cannot independently verify the report, Radar Online has claimed that the mother-of-two is hiding a medical illness from friends and fans.
"About three weeks ago, Kim received bad medical news. Kanye has been stressed about the diagnosis and that was part of what is to blame for his demise [sic]," an insider told Radar.
The Pablo rapper, who was spotted for the first time on 8 December since being discharged from the UCLA Medical Center, was also hit by divorce rumours last week but contrary to reports, the couple is believed to be going strong post the entire saga.
"Kanye is going to be fine. And he and Kim are strong. Just because the paparazzi don't see him, they're like, 'Oh, Kanye's not with Kim anymore'. That's bulls**t," a source told E! – the network that airs the highly popular show Keeping Up With The Kardashians. The website further noted that the family is busy filming the next season of KUWTK. However, it did not mention anything regarding Kim's alleged health conditions. "The family is very busy, and they're all shooting the show every day."
Further, Radar Online quoted another source as saying: "Kim's friends have heard she was diagnosed with a major illness, and is not going to be OK. Her friends are worried and trying to find out what's going on. That's part of why Kanye flipped out. The family isn't telling anyone yet."
IBTimes UK has contacted representatives of Kardashian seeking comment.