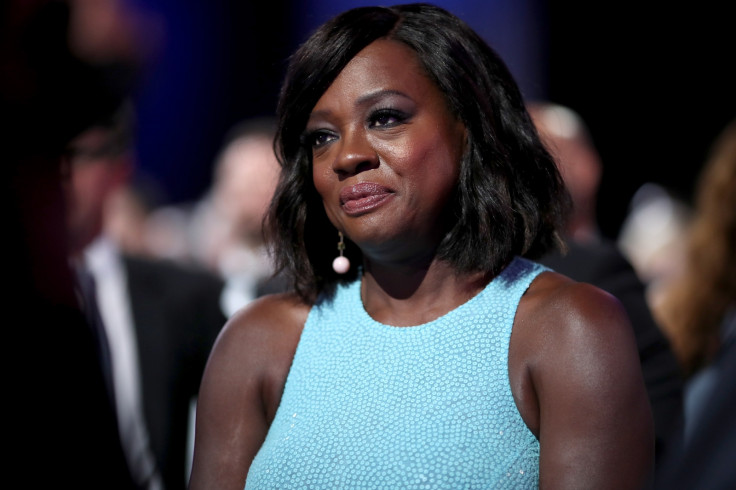 When the talented Viola Davis took to the stage to accept the first-ever Critics' Choice #SeeHer Award on 11 December, the audience responded with a resounding applause. Actress Amy Adams presented the How To Get Away With Murder star with the inaugural honor, and in turn an emotional Davis moved the audience with her powerful speech.
"Thank you," the actress, who is famous for her portrayal of Annalise Keating [of HTGAWM] said fighting back tears, "It's hard to accept being a role model for women when you're trying to lose weight."
"I've always discovered the heart of my characters by asking: 'Why?' " Davis shared before gushing about her fierce role as a Criminal Law professor on the ABC show. "When I was handed Annalise Keating I said: 'She's sexy, she's mysterious ... I'm used to playing women that [I] have to gain 40 lbs. [for] and wear an apron."
The 51-year-old continued, "So I said: 'Oh, I've got to lose weight, I've got to learn how to walk like Kerry Washington in heels. And then I asked myself: 'Well, why do I have to do all of that? I truly believe that the privilege of a lifetime is being who you are and I just recently embraced that at 51".
According to Davis, her "strongest power" is to persuade the viewers as an artist to visit her high-powered world of crime, law, and justice. "I want you to come into my world. I am not going to come into yours. You come into my world and you sit with me, my size, my hue, my age, and you sit and you experience. And I think that's the only power I have as an artist, so I thank you for this award."
Davis, who has several other honours to her credit – including an Emmy, Tony Award, and People's Choice Award – bagged the best supporting actress award later for her role in Fences. The actress was all praises for her acclaimed co-star and director Denzel Washington, whom she credited for bringing late playwright August Wilson to the screen.
"[Washington] said the two scariest words that an actor can ever hear, which was 'Trust me,'" Davis remembered. "Usually that's because you can't trust a lot of people with a performance, in this business. But we trusted you and you delivered as a leader. You made us proud and most importantly, you made August proud."
Watch the moments from Critics' Choice Award that aired live Sunday night on A&E at the official website of the network or by clicking here.