The ex-wife of Texas church gunman Devin Kelley has come forward describing months of abuse at his hands. Speaking on American television programme Inside Edition on Friday (10 November), Tessa Brennaman, the gunman's first wife, said "he had a lot of demons or hatred inside of him".
In her first interview since Kelley rained terror at the First Baptist Church on 5 November killing 26 people, the 25-year-old described how her ex-husband subjected her to violence, even threatening to kill her and her entire family.
Recalling her ordeal when married to Kelley, Brennaman said that in one incident, Kelley flew into a rage over a speeding ticket and took out his gun from his holster. "He put it to my temple and he told me, 'Do you want to die? Do you want to die?'" she told Inside Edition.
Brennaman's interview came days after Kelley's former classmates described him as "creepy, crazy and weird". Speaking to Daily Mail, a former classmate, who asked to remain anonymous, said: "I grew up going to school with him. He was different in school and creeped me out but never would I have thought he would do such a horrific thing."
Brennaman had reportedly married Kelley in April 2011 and the duo had shifted to the Holloman Air Force Base in New Mexico as he was posted there in the logistics department of the United States Air Force. However, 18 months later, the couple filed for divorce in October 2012.
After that Kelley was court-martialled in 2012 for assaulting Brennaman and her child from a previous relationship. He was also confined to a military prison for a year and received a bad conduct discharge from the Air Force.
But in the wake of the shooting, the Air Force recently acknowledged that it failed to inform the Federal Bureau of Investigation (FBI) about the conviction, which would have barred Kelley from buying or owning a gun as per the US law, the BBC reported.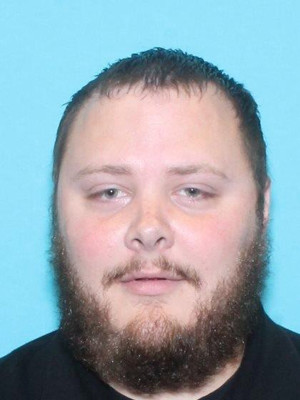 Meanwhile, parishioners who survived the attack at the First Baptist Church of Sutherland said on Friday that Kelley was acting strangely a week before the mass slaughter. They added that he showed up at a church festival dressed in all black and acted so bizarrely that people kept a close eye on him. Kelley had once even bragged about being armed, they said.
Officials investigating the case have said that the Sunday mass shooting apparently stemmed from a domestic violence involving Kelley and his second wife's mother. He had even sent threatening messages to his mother-in-law before opening fire in the church.
In the wake of the tragic shooting, parishioners of the church have decided to demolish the structure. Pastor Frank Pomeroy, who lost his adopted daughter in the attack, said leaders of the Southern Baptist Convention collectively made the decision to demolish the church, after it was deemed too painful to continue using the building as a place of worship.
The pastor described the building as "too stark of a reminder" of the massacre and expressed hope he could turn the site into a memorial for the dead and put up a new building on property the church owns.