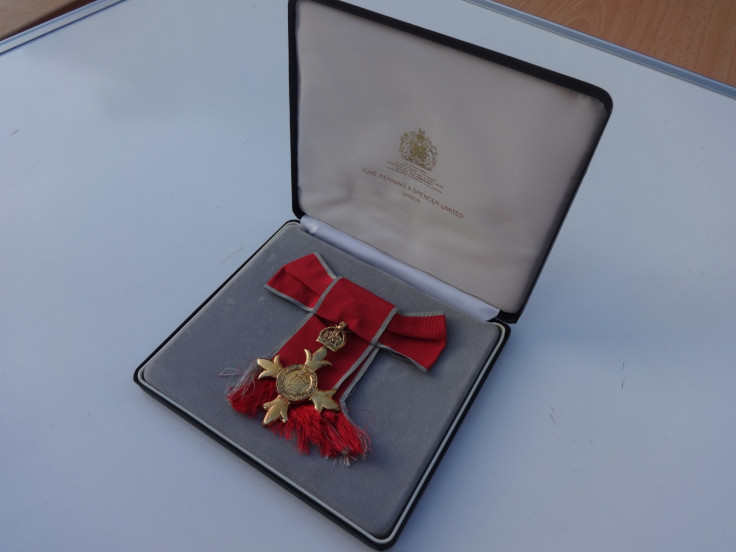 A public appeal has been launched to find the owner of a discarded OBE medal said to have been found at a waste recycling plant in east London in early January. The box – complete with medal, gold-lettered presentation box and a 'when to wear' guide – was discovered early in 2017 by surprised waste-disposal staff among a heap of rubbish at an EnviroWaste depot near Walthamstow, the company said.
It remains a mystery whether the OBE was thrown out intentionally or by accident, nor is it known where in London it was picked up by the waste clearance firm.
The unusual find comes just weeks after the Queen's latest New Year's Honours were awarded, which saw knighthoods for tennis star Andy Murray and comedian Ken Dodd, as well as OBEs for fashion designer Victoria Beckham, football manager Chris Coleman and Olympic champion boxer Nicola Adams.
OBEs – short for Officer of the Most Excellent Order of the British Empire – are awarded to those achieving excellence in their field.
EnviroWaste, a private firm that clears waste from homes and businesses across London, said it had been unable to track down the owner of the discarded OBE since it was found at its depot in Leyton Industrial Village.
James Rubin, owner of EnviroWaste, said: "You can imagine our astonishment when we found the OBE medal. It's not something you often find in waste hauls seeing as it's one of the highest accolades someone can receive. We come across some weird and wonderful things on hauls but this really is something that needs to find its way home.
"We've done everything we can to help reunite the medal with its owner but haven't been successful, so now we need the public to help us. If you have any information or know of anybody who's lost an OBE in the London area please don't hesitate to get in touch."
Anyone with information about the OBE medal can contact the company via its website.