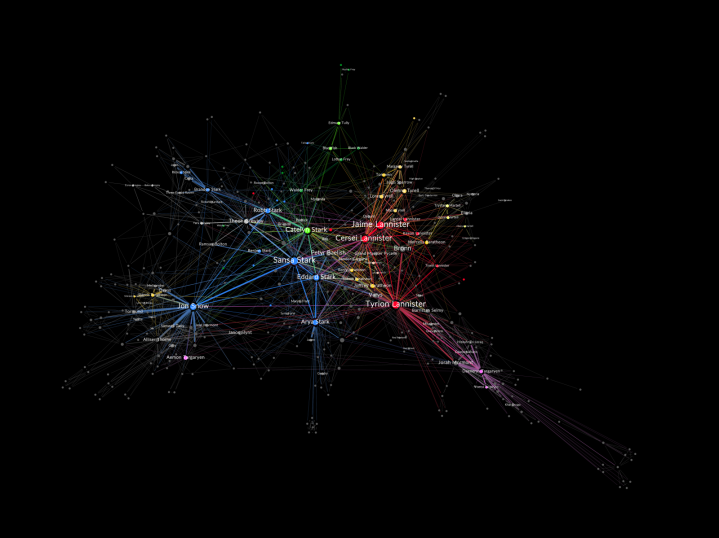 Game of Thrones season 7 is here and two episodes down. And, the anxiety over the next major character deaths is sweeping across the fan base. While the internet is flooding with fan theories, a researcher has developed a machine learning-powered network to predict possible deaths in the highly popular and bloody series.
Milan Janosov, a PhD candidate at the Central European University, built a sort of social network of major GoT characters to come up with a ranking system of probable character deaths. The network analyses previous deaths of characters and their social ties and conversations with characters that are still alive, looking for consistencies and similarities, to predict future deaths.
"I am probably not alone in wondering which of my favourite characters are going to meet their ends, and which will live on to the next season. So I decided to come up with a ranking for the characters based on how likely it is they will die," Janosov said. "Game of Thrones is a complex world in which social position and true friends seem to be quite important, so I quantified each character's social interaction patterns using the tools of network science. I then predict their fate using machine learning methods."
In the Westeros network map, for instance, each node represents a character from the show. The final, completed map has around 400 nodes and 3,000 edges and details important roles of characters. For example, Daenerys Targaryen is connected to the centre of the network by Tyrion Lannister, where a massive community of characters is centred around King's Landing. The connection between the nodes here creates a jam-packed web of relationships between opposing houses and allies, which make up the very core of the plot.
Spoiler alert: Here's the list of predicted deaths
"The list tells us many interesting things. First, Daenerys seems to be quite likely to die, overlapping with a number of speculations, while Tyrion and Jon Snow seem to be relatively safe," Janosov said. "Second, both the ever-popular Arya Stark and the less friendly Hound, already so close to death many times before, are both in dangerous positions.
"Surprisingly, Cersei, currently sitting on the Iron Throne, and Baelish who is doing his best to get there, seem to be in a much better position. It seems Jorah Mormont will find the cure for his greyscale disease, and despite all he has been through, Theon Greyjoy will probably survive. Sadly, the same cannot be said about the Arryn family."

It's important to remember that the model is by no means definitive. The story and narrative have the ability to defy the predictions.