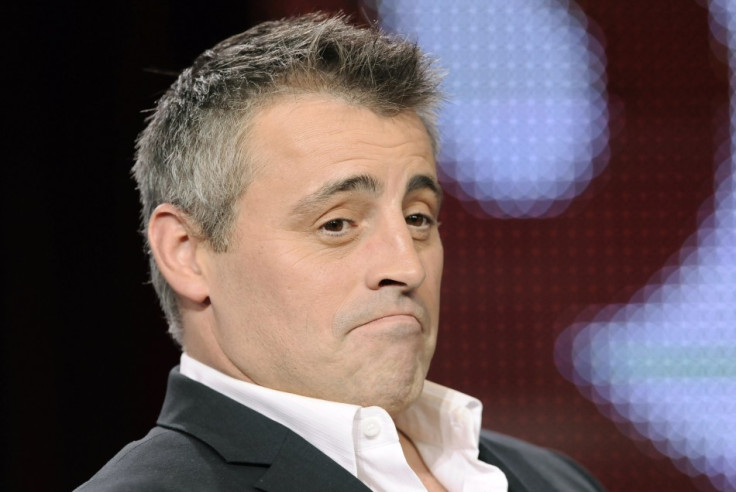 Lady Gaga recently interrogated Matt LeBlanc over a rather difficult topic during The Late Late Show with James Corden. When the Perfect Illusion songstress was given a chance to ask a question, she tried LeBlanc with a difficult choice involving his former Friends co-stars. Surprisingly, the 49-year-old actor's hilarious response seems to have won over Gaga.
"Matt, who'd you rather: Monica or Rachel?" the actor-singer asked LeBlanc referring to the famous characters played by Courteney Cox and Jennifer Aniston in the popular sitcom.
Although, the Man With A Plan actor seemed to be taken aback by the shocking query posed by the songstress, he eventually responded with his signature dose of humour.
"I would have me some Phoebe. She's very bendy," he said. Fans of the popular 1994 NBC series would remember actress Lisa Kudrow – who played Phoebe – say that she was "very bendy" in episode 5 titled The One Where Everybody Finds Out.
A smiling Gaga seemed to be satisfied with LeBlanc's answer as she said, "Matt, that is correct".
Gaga, who appeared as a special guest on Corden's Variety show, later entertained audience with her popular tracks as well as some new ones from her recently released album in the Carpool Karaoke segment. However, it was the initial part of the chat show, where Gaga took the cake with her cheeky comments.
"Donald Trump is launching a nightly news show on Facebook, which will stream Trump's rallies," she said taking a jab at the Republican candidate. "It'll be kind of like airing my concerts, except instead of Little Monsters, there's actual monsters."