Why Aung San Suu Kyi refused to name Myanmar refugees as Rohingya in her state address
The term Rohingya is too 'emotive' and 'highly charged' for an already affected population, Suu Kyi said.
When Aung San Suu Kyi, Myanmar's de facto leader, finally broke her silence over the ongoing refugee crisis in her country on Tuesday (19 September), she refrained from referring to the ethnic minority community as 'Rohingya'.
Although she condemned human rights abuses in the restive Rakhine State, her state address invited the ire of the international community. She did not blame the army or address UN accusations of ethnic cleansing in the country in her first address to the Buddhist-majority nation on the crisis
The Nobel Laureate mentioned the term Rohingya by name only when she made reference to the insurgents – the Arakan Rohingya Salvation Army (Arsa).
She said she did not refer to 'Rohingya' term because she thought it was too "emotive" and "highly charged" for an already affected population.
"There has been a lot of controversy with regard to the term used to describe the Muslims in Rakhine as there are those who want to call themselves as Rohingyas or who want to refer to the Muslims there as Rohingyas. There are those who want to call themselves as just Bengalis, which are not ethnic Rakhine," Suu Kyi told ANI news agency in Myanmar's Naypyitaw in an interview.
"I think instead of using this emotive term as it is 'highly charged', it is better just to say Muslims. It's just a description that nobody can deny. We are talking about the Muslim community in the Rakhine state, and I do not see any point using terms that inflame passions further," she added.
Some leaders and diplomats from the West have expressed disappointment in her address as they had been hoping for Suu Kyi to deliver a stronger stand against the crisis and a unequivocal condemnation of violence.
More than 420,000 Rohingya Muslims have fled to neighbouring Bangladesh since 25 August, when the latest round of violence escalated between the armed militant groups, Arsa, and Myanmar troops.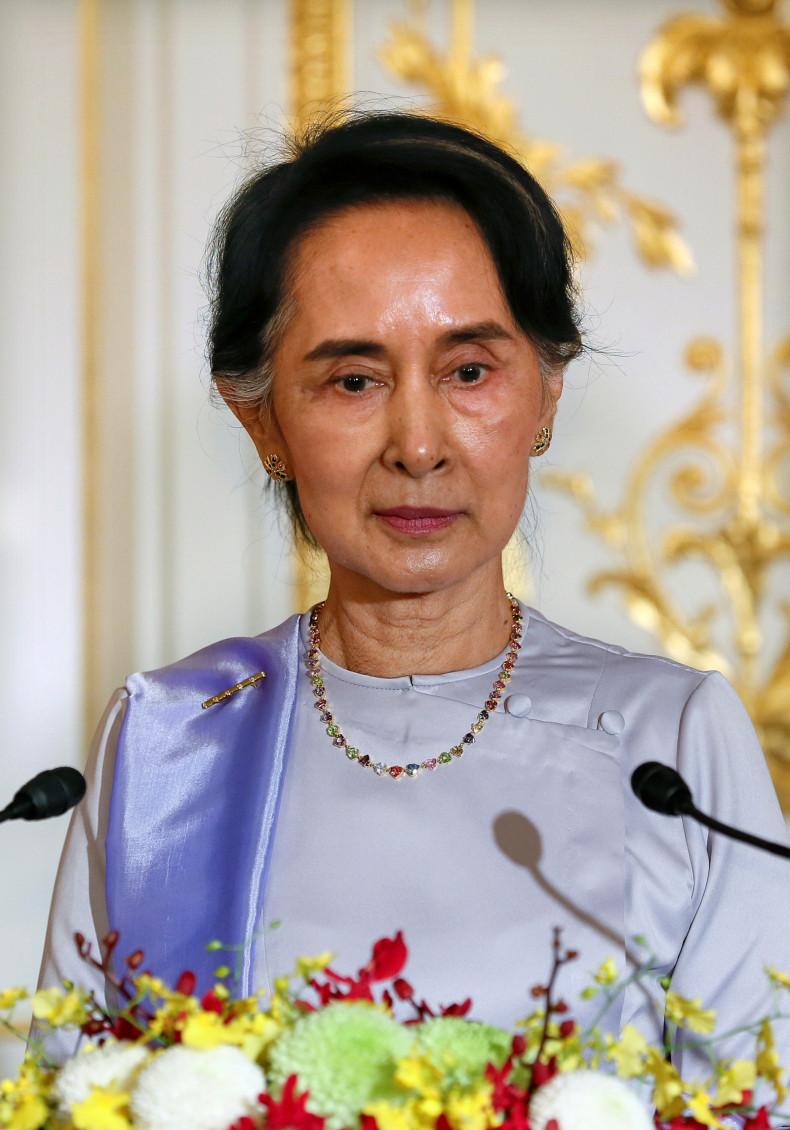 Suu Kyi was accused of being soft on the army, which she flatly denied, saying her objective was only national reconciliation, according to a Reuters report.
"We've never changed our stand," Suu Kyi said in an interview with Radio Free Asia. "Our goal has been national reconciliation from the very beginning. We have never criticised the military itself, but only their actions. We may disagree on these types of actions."
Suu Kyi has long challenged the role of military in Myanmar in her campaign for democracy.
In the interview with RFA, she cited how she made an unsuccessful bid in the parliament to change a military-drafted constitution, which gives the military responsibility over national security and bars Suu Kyi from the presidency. The constitution also gives the military a veto power over charter reform.