Myanmar's de-facto leader, Aung San Suu Kyi, has received widespread criticism for her failure to publicly condemn the alleged widespread abuses against the Rohingya Muslims in her country.
The Rohingya have been dubbed as one of the world's most persecuted ethnic minorities. They live in segregated conditions in the Buddhist-majority Myanmar, also known as Burma, where they are regarded as stateless people and unwelcome migrants from Bangladesh.
They routinely flee the country to escape alleged persecution from the state. The latest exodus, started in late August, has seen more than 370,000 ethnic Rohingya fleeing to neighbouring Bangladesh to escape a military operation which the UN said may amount to ethnic cleansing.
The latest round of violence was sparked following attacks by Rohingya insurgents that killed at least 12 people in Rakhine state. The military retaliated in what was described as "clearance operations" to identify and root out any fighters found in villages across Rakhine.
While the UN Secretary-General Antonio Guterres condemned attacks by Rohingya insurgents, he also said the UN receives "constant reports of violence by Myanmar's security forces, including indiscriminate attacks", something the government had dismissed.
Suu Kyi said in a statement issued by her office on Facebook that the government had "already started defending all the people in Rakhine in the best way possible". She also blamed "terrorists" for "a huge iceberg of misinformation" on the violence in Rakhine and warned against misinformation on the situation.
She has been accused of turning a blind eye to the widespread abuses and failing to allow humanitarian access in her country, prompting some to call for the Nobel Peace Prize she won in 1991 as a champion of democracy to be revoked.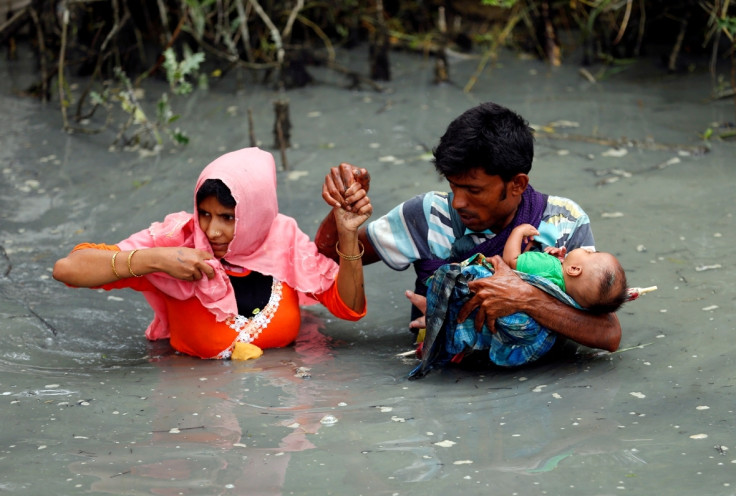 However, some argue that the leader might not have spoken out about the crisis for pragmatic reasons, given the fact that she has no full control over the military junta in Myanmar, and her comments might worsen the already volatile situation.
Suu Kyi – who became the first state counsellor of Myanmar in 2016– is largely regarded as the leader of the country. However, the Myanmar Armed Forces retain a considerable amount of power under the 2008 Constitution – still in place – which grants 25% of seats in parliament to military officers.
"There is a strong political resistance within Myanmar to accept the Rohingya as equal citizens and, through her silence, Suu Kyi seems to accept that wider majoritarian point of view," Charu Lata Hogg, Associate Fellow at Chatham House's Asia programme, told IBTimes UK.
"The fact that the military remains the main political force is a reality of Myanmar politics. However, here we are talking also about the symbolism of a world leader who needs to add a voice to an issue which is widely criticised by the international community.
"Her silence has been widely interpreted as a disregard for the Rohingya community and as a Nobel laureate and someone who has fought for democracy and rule of law, she bears the responsibility to stand for the rights of the Rohingya community."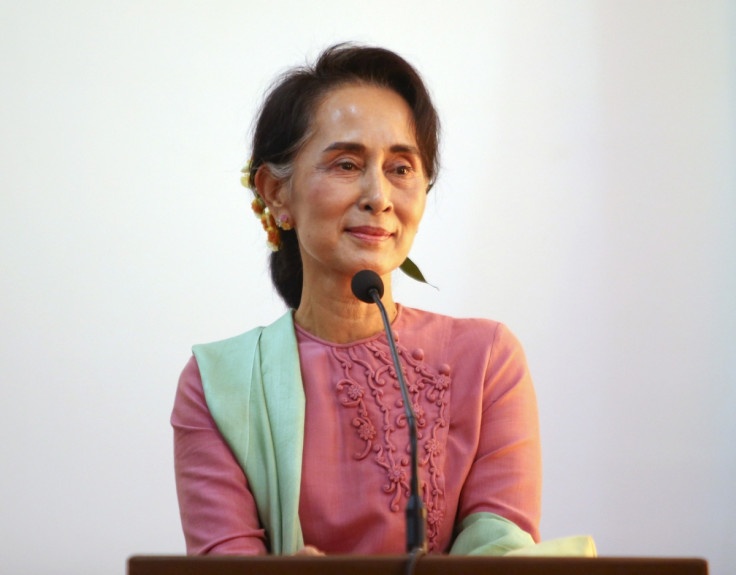 'Silence not an option'
David Otto, a UK-based security analyst and anti-terrorism expert, believes that a statement from Suu Kyi is essential. However, it has to be balanced in order to promote co-existence and integration and avoid a possible "Rwanda or Kosovo-like situation".
"This kind of national crisis require leaders with courage and the will to sacrifice their political face for the benefit of lasting peace and security," he said.
"Suu Kyi may not have the same zeal she had when she was incarcerated for speaking out against the military junta, but staying silent is never an ideal position from a powerful leader and sitting on the fence is not an option."
Otto also believes that, if not addressed, the ongoing situation could further intensify anti-government sentiments shared by some Rohingya extremists and provide fertile territory for the emergence of extremist groups.
"It is better for Suu Kyi to intervene now [rather than] when it is too late or when Western-backed UN forces begin to step in," he said.
"The UN criticism is good for a general wake up call to the authorities, but this type of crisis must be left in the hands of national governments. Any external intervention in Myanmar – save for humanitarian aid – could degenerate to a religious jihadist war with dire consequences," Otto concluded.