Backed by powerful new technologies, B2B companies generate, store and analyze massive amounts of data, often as an artifact of their organizations' core business offerings. Now, more and more businesses are honing the responsible use of data to segment, package and distribute information to internal and external audiences.
The logical next step for B2B organizations is data monetization – and many companies are monetizing data in ways that deliver added value to their customers, partners and technology ecosystems.
A Brief History of Data Monetization
Like other B2B technology innovations, the concept of data monetization started in the consumer sector. For decades, consumer-facing businesses sold data to organizations interested in targeting specific audience segments.
Here's how it worked: Acting as intermediaries, companies like Acxiom purchased customer data from credit card companies, cable companies and other consumer-facing organizations. Acxiom then packaged and sold the data to businesses that required data-based insights on buying habits. Frequently, companies used these insights to inform their marketing and advertising strategies.
B2B companies eventually followed suit and started using data systems to perform in-house analyses of customer and industry trends. More recently, some B2B businesses have started selling insights about purchase behaviors, industry trends and other concerns to their customers. With data-based insights at their disposal, customers can improve their business strategies and take a more informed approach to operations and the marketplace.
In the wake of privacy concerns involving Facebook, Cambridge Analytica and other interests, it's important to note that B2B businesses need to inform customers about the way their information is used by the company. While the General Data Protection Regulation (GDPR) forces companies to improve the handling of customer data in Europe, the trend in North America is also shifting toward greater transparency in the capture and use of data.
From a business standpoint, monetizing properly captured data opens a new channel of revenue for B2B companies. But just as importantly, data monetization reinforces customer relationships by helping customers boost their own bottom lines.
How B2B Businesses Are Applying Data Monetization Strategies
Advances in B2B technology opened the door to possible revenue opportunities from monetizing buyer and industry data. Forward-thinking companies package buyer and industry trends, and sell them through their commerce platforms as value-added services to inform their customers' business strategies.
Across industries, data related-services uncover industry patterns (e.g., mechanical failure rates, equipment performance histories or retail customer buying trends) that help companies make smarter decisions about inventory management, product pricing and development, and marketing campaigns.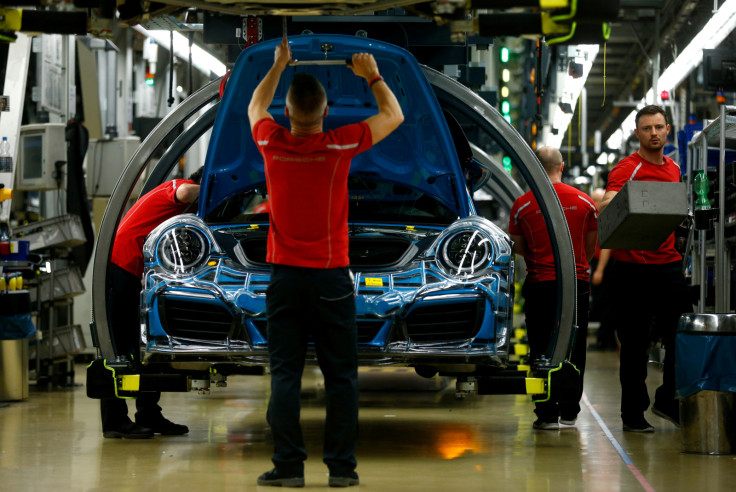 The experience of a leading manufacturer and distributor of engines, filtration and power generation products offers an example of the outcomes B2B companies can achieve by offering data-related services to customers. Although the manufacturer was well established in its market, the Internet of Things (IoT) enabled the company to expand its offerings and leverage data to provide additional value to its customers.
By capturing information from its equipment across a range of incidences, the manufacturer collects a tremendous amount of data from equipment owners who voluntarily share their information with the company. The insights developed from this data are used to provide subscription services to the owners of the company's core product offering (i.e., engines), enabling customers to pre-diagnose service issues or identify opportunities to improve product performance.
It's a win-win for the manufacturer and its customers: The added line of revenue for the manufacturer simultaneously generates value for customers by providing actionable insights that optimize engine performance.
Looking Ahead: Next Steps in B2B Data Monetization
Data monetization holds significant promise for B2B companies and their customers. But to maximize the impact of data monetization opportunities, businesses must align internally on the gathering, aggregation and packaging of data.
To ensure alignment, organizations require highly integrated, consistent solutions that can easily share information to generate actionable insights. A unified platform that combines CRM, eCommerce and other customer data sources helps businesses derive critical insights across departments to achieve a more holistic view of customer and industry trends. Internal alignment and a unified platform provide greater opportunities to cross-sell and upsell through more robust data related-services.
Businesses must also determine a selling strategy based on their goals. This can mean pricing the service as a net new product, packaging it into existing offerings or a combination of both. It's important to implement a flexible platform that can handle the evolution of their selling strategies. Why? Because the business will inevitably change the way it manages pricing, subscriptions, and bundling over time, and a flexible platform prevents disruption to the rest of the system when new strategies are introduced.
Data monetization isn't a radical concept for B2B organizations. Most businesses have already identified strategies to convert the data they legally and ethically capture into actionable insights. The monetization of those insights is simply the next step in the evolution of their data strategies.
But the monetization of data represents much more than an additional revenue opportunity. For B2B businesses, data monetization offers a new vehicle for delivering value to customers. By providing customers with data-based insights that enable them to grow their companies, B2B organizations create deeper connections and strengthen their position as true partners in their customers' success.
---
Andy Peebler, VP – B2B Commerce Strategy at Salesforce
---