Why did Victoria's Secret angel Adriana Lima say no to sexy videos?
Lima took to Instagram to reveal why she won't be doing these types of videos.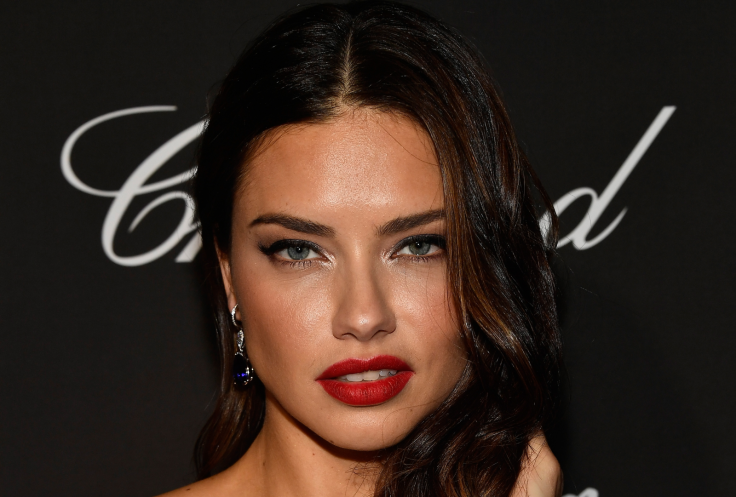 Adriana Lima reportedly received a call to possibly appear in a sexy video recently. However, the Victoria's Secret angel will not be doing the video even though she has appeared in some in the past.
On Sunday, 10 December, the supermodel took to social media to reveal why she won't be doing such videos. She said she won't be stripping anymore for an "empty cause" as she wants women to feel more confident.
Lima, 36, said her outlook on appearing in these videos changed after one of her friends approached her and confided in her about being unhappy with her body.
"It made me think....that everyday in my life, I wake up thinking, how do I look? Was I going to be accepted in my job?" she wrote on her Instagram page, adding that she also realised that some women could be forcing themselves to fit into a stereotype that society, social media and the fashion world have come up with.
"I thought that's not a way of living and beyond that.... that's not physically and mentally healthy, so I decided to make that change..... I will not take of my clothes anymore for a empty cause.....✨ #Embraceyouself #natureisbeautiful #naturalissexy #LOVEYOU ✨," she added.
She also said that she wants to "help if you allow me" and "to make you feel better".
"I have my own things/insecurities too, I am not afraid to express them, they are part of me," she wrote, adding that she too has her insecurities but she expresses them as it is a part of her.
"I am tired of the imposition, we 'as women' cannot be continuing living in a world with such superficial values, it's not fair, beyond fair, it's physical and mentally not healthy what society is imposing to "us" to be, to behave, to look."
Lima said she wants to put an end to women being pressured into looking a certain way. "I will refuse to embrace that. I am next to you."
Lima's post has already been liked 73,000 times, with a fan saying, "It made me tear up, thank you".
Another fan added, "Love it. Love you. Beautiful soul!!!! making changes for women."