Why does Wikipedia keep asking for money when execs get six-figure golden handshakes?
Wikimedia Foundation's financial documents show Wikipedia isn't doing as badly as it makes out in appeals.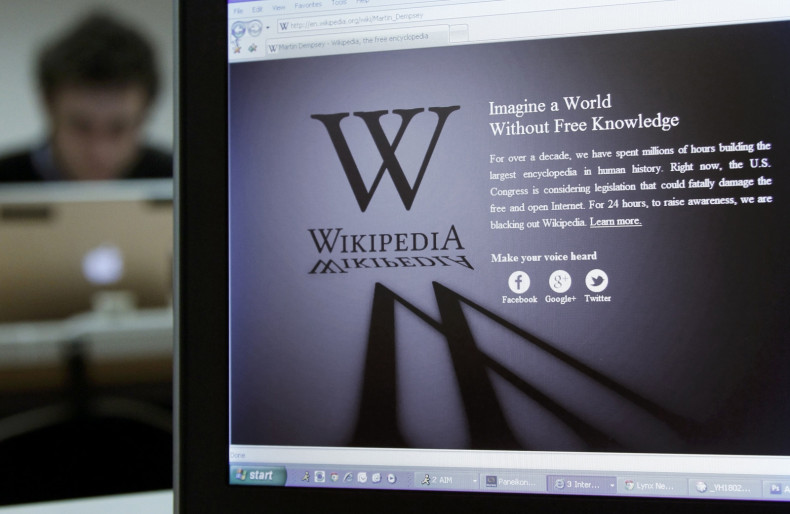 Between 2015 to 2016, the Wikipedia Foundation (WMF) paid almost half a million dollars in severance pay to executives that left the company. So why does the foundation keep saying the online encyclopedia is struggling to survive?
On 24 May, WMF's chief financial officer Jaime Villagomez announced that the foundation had filed its annual Form 990 with the US Internal Revenue Service (IRS), which lists information about its total financial activities for the fiscal year, in line with US laws on non-profit organisations.
The form states that in addition to the very generous six-figure salaries its directors received over the year, four of the "key employees" or "highest compensated employees" were also entitled to receive severance payments when they left the foundation.
It's not bad being in WMF management
Eric Möller, who was responsible for the Wikimedia Commons image and video library, as well as the failed Wikinews service, received $208,306 (£238,413), while Damon Sicore, the vice president of engineering, received $100,000. Gayle Karen Young, who was the chief talent and culture officer, received $98,446 when she left and Terry Gilbey, the interim chief operating officer, $80,000.
"In addition to salary information, the report includes other payments made to the highest paid employees upon their departure from the organisation (known as severance payments). Following our regular practice for staff departures, these amounts are set on a case-by-case based on a person's tenure with the organisation," Villagomez writes in the email.
"We recognise that people have an interest in this topic, and that there will be some questions. However, as an employer we are limited in what we can discuss publicly. Out of respect for the people involved, and in consideration of the laws and ethics related to sharing human resources information, we will not be commenting on the specific nature of the severance payments or circumstances which may be related to them."
Urgent appeals for donations don't ring true
In addition to paid staff, Wikipedia is also run by thousands of unpaid volunteers. Once a year, usually in November or December, Wikipedia's founder Jimmy Wales sends out a heart-wrenching appeal asking former donors to renew their donations, as well as banners on the website asking for just $15 to help keep the website afloat.
But why does WMF need all these extra donations, if they are being spent on golden handshakes and exorbitant salaries that rival senior executives' pay in certain Silicon Valley tech startups?
As The Register points out, some of the features introduced by Möller during his tenure at WMF worked so badly that Wikipedia volunteers actively ganged up to switch the features off on several occasions, until Möller himself decided upgrade his administration powers on the website to shut volunteers out, prompting an official letter of protest signed by 1,000 volunteers.
Also, by the end of the year in June 2016, WMF's net assets stood at $91.8m. This is not the first time that the Wikipedia's urgent pleas for donations have caused scepticism – in early 2014, it was revealed that WMF had net assets in excess of $77m, so technically the foundation is now doing even better than it was three years ago.
So how is Wikipedia in danger of being shut down again?