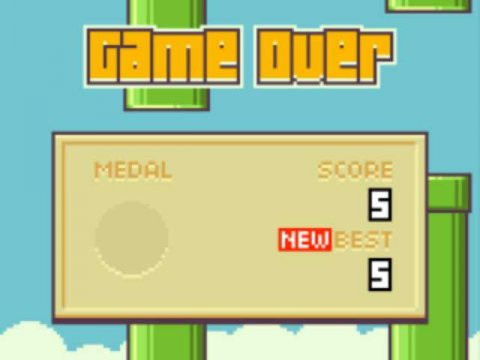 The creator of one of the most surprisingly popular games of the last year has revealed that its huge popularity has ruined his simple life and as a result he will be making the game unavailable from Sunday, 9 February.
Vietnamese game developer Dong Nguyen became an overnight success thanks to his simple yet infuriating smartphone game Flappy Bird. The free smartphone game has been downloaded more than 50 million times and is earning Nguyen a reported £30,000 a month. It is the top free app on both Apple's App Store and the Google Play store.
Yet, despite this huge success - or rather becasue of it - the game will be unavailable from around 7pm on Sunday, 9 February.
Nguyen first revealed problems that Flappy Bird was causing him early on Saturday, 8 February when he tweeted: "I can call 'Flappy Bird' is a success of mine. But it also ruins my simple life. So now I hate it."
Nine hours later, and having replied to a lot of people commenting on the original tweet, Nguyen made the shocking revelation that he was planning on removing the game from Apple's App Store and the Google Play store.
Nguyen said: "I am sorry 'Flappy Bird' users, 22 hours from now, I will take 'Flappy Bird' down. I cannot take this anymore."
He added that the reason he was remvoing the game had nothing to do with legal problems. Nguyen has faced accusations that he copied his graphics from other developers such as Nintendo.
The aim of the game is as simple as the graphics are basic - to fly a yellow bird through a series of pipes. If the bird hits the ground or touches a pipe, it's game over.
Nguyen added on Twitter that he wouldn't be selling the game to anyone else so people shouldn't even ask. His final tweet said that Nguyen would continue to make games.
Indeed Nguyen already has other hit games on his hands, with his Super Ball Juggling and Shuriken Block both in the Apple App Store top ten fopr free downloads.