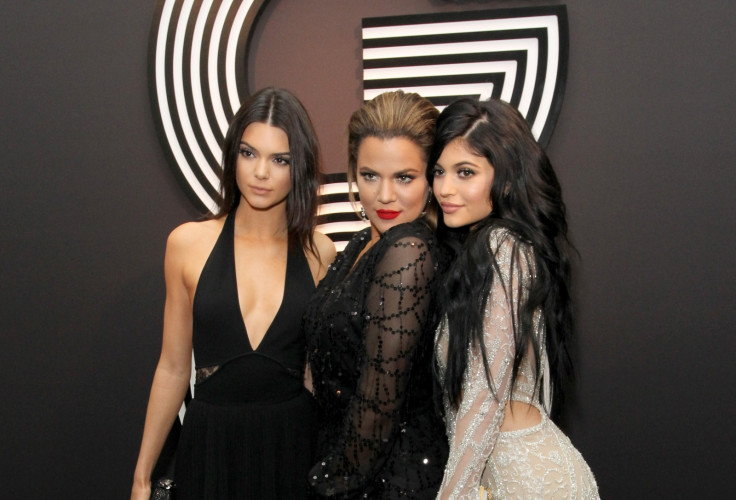 What seemed like a playful moment between the Kardashian-Jenner sisters has sent shockwaves on social media as fans blasted Khloe for her latest Instagram images with siblings Kylie and Kendall.
"My babies for life," the 32-year-old captioned the set of two black and white pictures that feature the sisters in saucy poses. While Khloe puckered up for the camera in the first snap, Kylie suggestively put her tongue out.
Supermodel Kendall, on the other hand, simply leaned against her elder star.
While the reality TV siblings are known to share a close relationship, social media followers were quick to point out that the sister act was "not appropriate". Several bombarded Khloe for taking it too far with the raunchy poses in the comments section.
"I would not pose with my sister insinuating liking my boob," one Instagram user wrote, while a second added, "Beautiful shots, but the tongue on the boob is a bit weird. Incest is not a good look."
"Yeah cause having ya sister try & lick ya t*t is such a classy look."
"That top photo is a bit disturbing! I usually love your pics. But this one is creepy!"
"These photos are so disturbing," were some other comments.
"I know Kendall is just trying to be goofy, but I have to admit the pic kinda made me go "ew" too. But then again you guys are all oddly close haha," a critic said.
"Sorry to say. As if my lil sis was going to lick my boob. Just so wrong but each to their own," another added.
This comes after the recent backlash against Khloe and Kylie, following the unclothed sister act on Instagram while promoting their makeup line KHLOÉ X KYLIE. Decked in revealing outfits, the duo had their arms wrapped around each other in an intense pose.
As the picture sparked fan outrage, someone complained, "This makes me uncomfortable."