Meghan Markle made headlines late last week for doing a spot of grocery shopping at Kensington High Street's Whole Foods – which is a stone's throw away from Kensington Palace – during her visit to the UK to spend time with boyfriend Prince Harry.
After postponing filming on US paralegal drama Suits – whereby she plays Rachel Zane – and telling show bosses that she had "something important to do," Markle jetted into the UK for a two-day mini-break to see her prince.
It has now emerged that the actress and humanitarian departed London on Thursday (10 November) – putting a stop to the speculation that Harry was planning to introduce her to his grandmother, the Queen, over the weekend. If Harry had introduced Markle to Her Majesty, it would naturally be presumed that the relationship would result in marriage.
It was also suggested that the 35-year-old would accompany the prince to attend England's rugby match against South Africa at Twickenham on Sunday (13 November). But Harry, 32, sat next to Charlene, Princess of Monaco, at the sporting event as Markle returned to her home base of Toronto to resume work on the hit television series, which she has starred in since season one.
It appears as though the new royal couple like to spend as little time apart as possible, since Markle's visit comes just days after Harry jetted to the Ontario capital to spend four days with his girlfriend of five months over Halloween.
A source told the Daily Express: "It was only a mini-break because she's got filming commitments. There's been a lot of talk of her being introduced to the Queen and Prince Charles but there simply hasn't been time."
Markle followed the royal tradition of buying groceries from high-priced food store Whole Foods last week, which is a short walk from Kensington Palace and is underneath the Daily Mail's offices.
She was pictured departing the three-storey organic produce store with two filled-up shopping bags as she made her way back to the palace. She was pictured wearing the same rusty-hued baseball cap that Prince Harry often wears to go shopping at his local Waitrose, in a failed bid to disguise herself.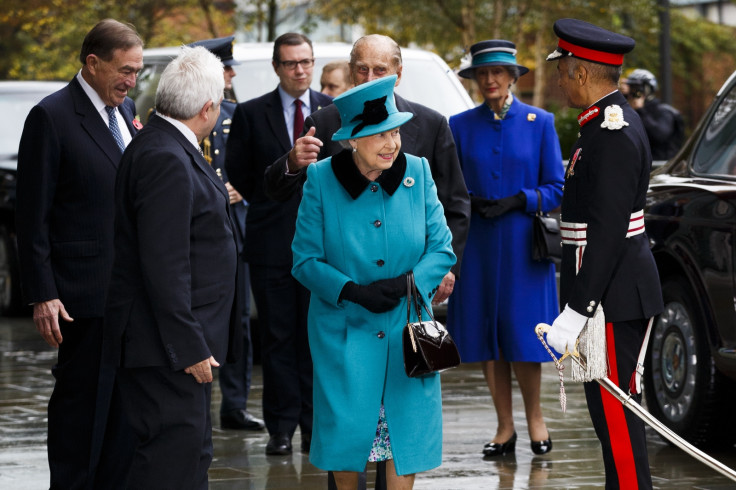 While she was out shopping, Harry appeared solemn as he commemorated fallen soldiers at the Field of Remembrance outside Westminster Abbey with his grandfather, Prince Philip.
On Tuesday (8 November), Harry sent out a shocking statement which erupted the world of royal reporting in regards to the safety of his girlfriend Markle.
The letter read: "Some of this has been very public – the smear on the front page of a national newspaper; the racial undertones of comment pieces; and the outright sexism and racism of social media trolls and web article comments." See the full statement here.