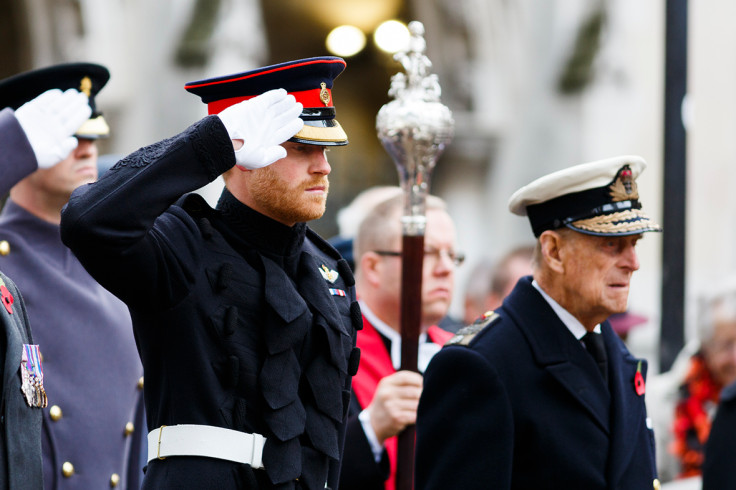 Prince Harry has made his first public appearance since releasing an explosive statement through Kensington Palace in regards to the press harassment of his Suits actress girlfriend, Meghan Markle, on Tuesday (8 November).
The 32-year-old stood alongside his grandfather, the Duke of Edinburgh, at Westminster Abbey to pay respects and observe a two minutes' silence for fallen soldiers of past and more recent conflicts, beginning with the First World War.
Both Princes Harry and Philip were dressed in military uniform for the commemoration. Harry was promoted to lieutenant in the British Army in 2008 before retiring in 2015.
During 2007-2008, Harry served for 77 days in Helmand, Afghanistan, and later returned again for a 20-week deployment in 2012-2013. He was wearing his Blues and Royals frock for today's engagement.
His grandfather, Philip, dressed in his Royal Navy day ceremonial and overcoat, reached a senior level in the Royal Navy after joining at the age of 18 in 1939. He was made a commander before formally made a Prince of the United Kingdom in 1957 and served with the Mediterranean and Pacific fleets in the Second World War.
During the morning outing, Harry met a veteran who has visited the Field of Remembrance every year for 66 years to pay respects to his fallen comrades.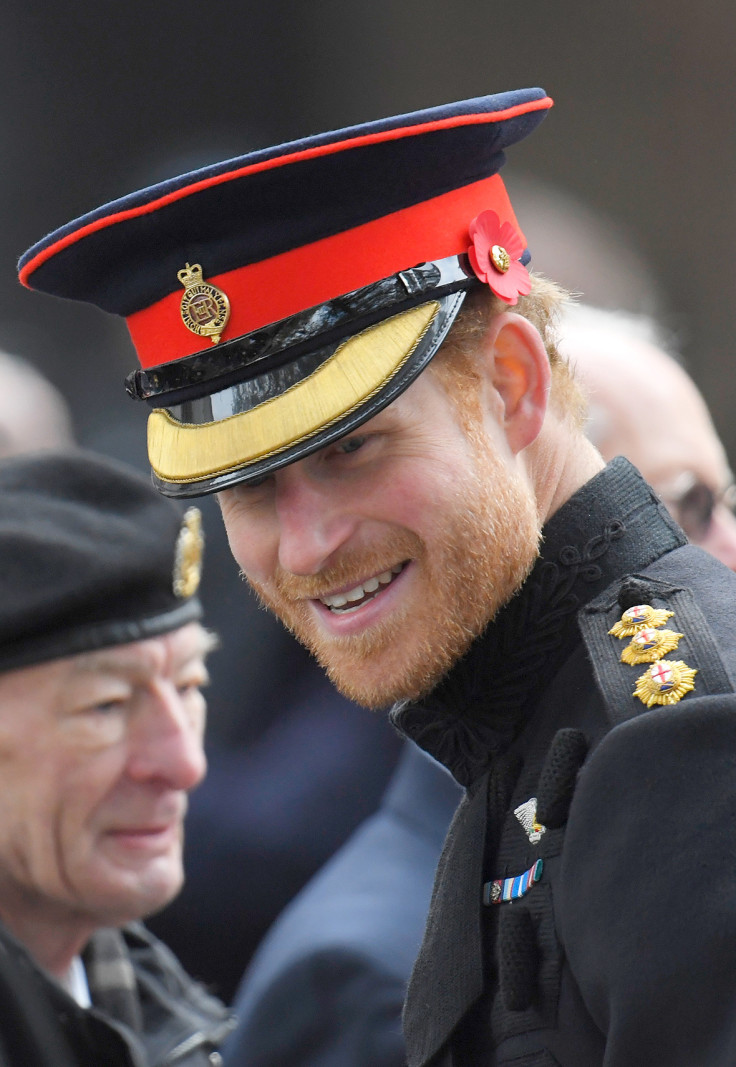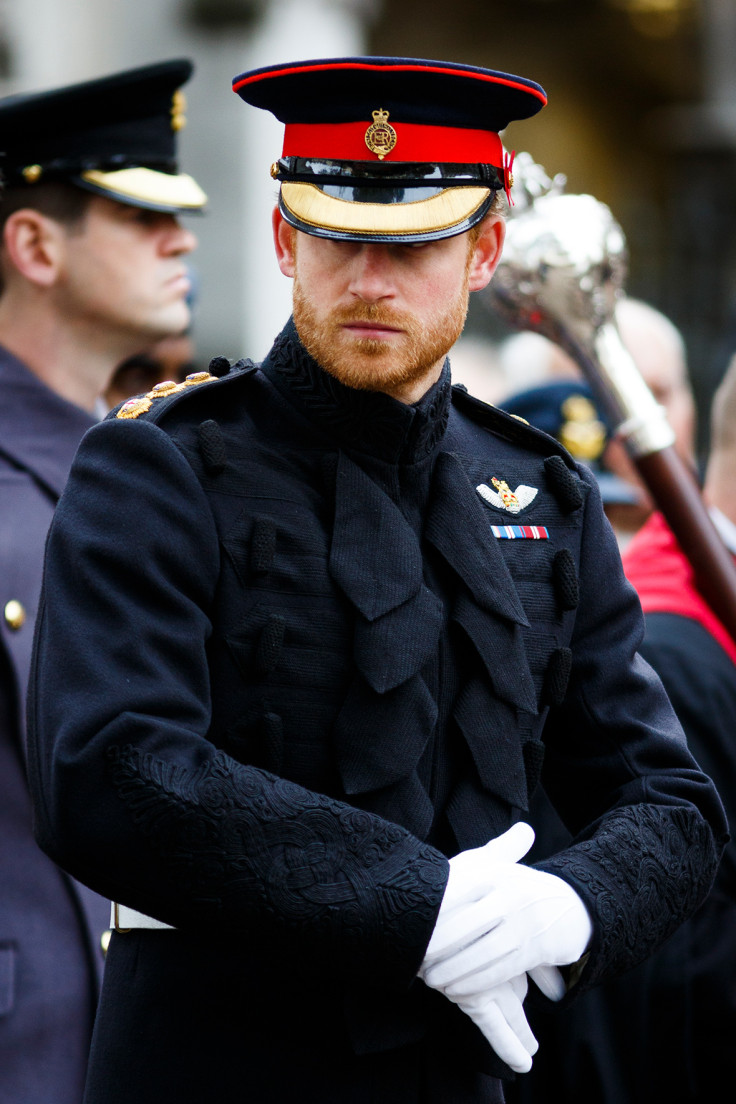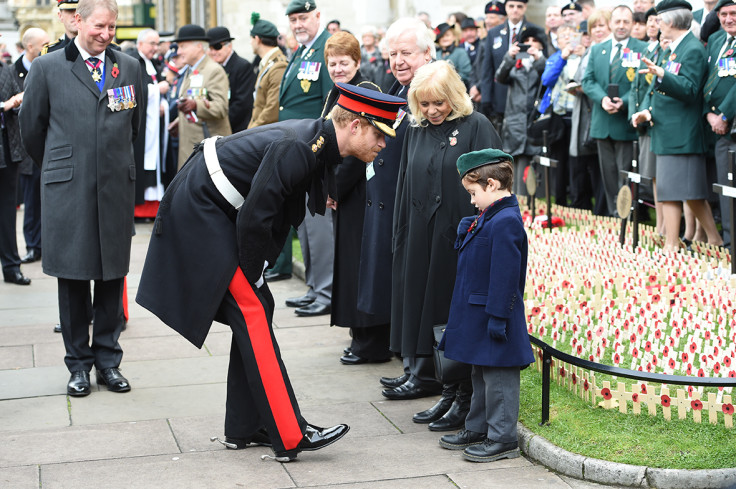 Each November, the Royal British Legion establishes a Field of Remembrance in the Abbey grounds with a sea of crosses and scarlet poppies. It pays tribute to those who paid the ultimate sacrifice for their country.
The first Field of Remembrance was held in 1928 at Westminster Abbey – where only two Remembrance Tribute Crosses were planted. Nowadays, each Remembrance Tribute carries a personal message to someone whose life was lost in battle.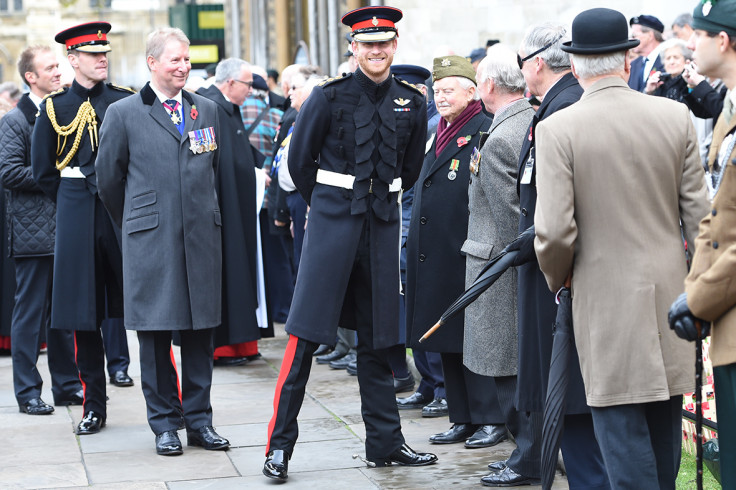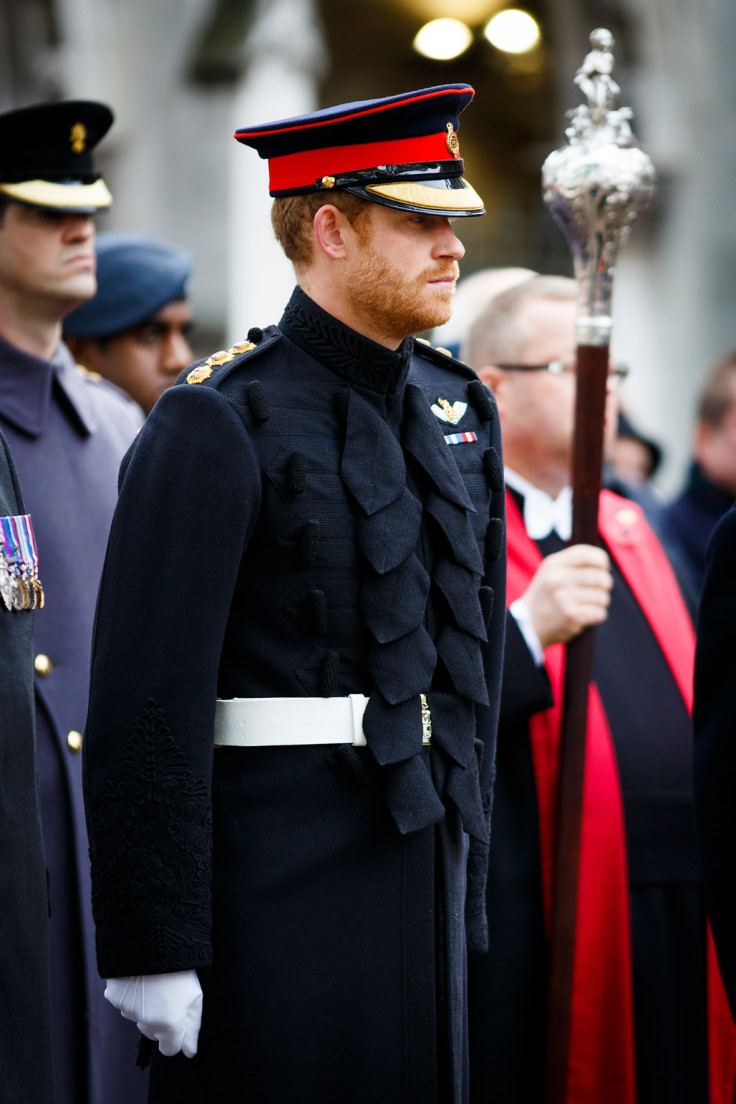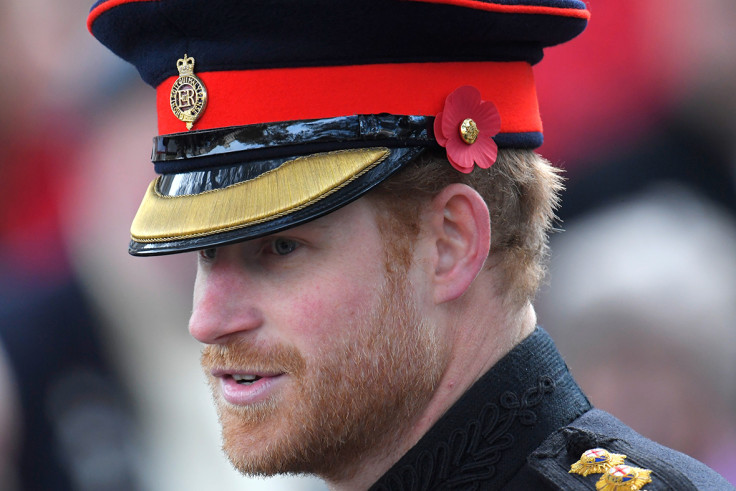 The redheaded prince appears to be gravitating the media attention away from his romance with Suits actress Markle – who he confirmed he has been dating in the public letter – as Kensington Palace's Twitter page posted a slew of tweets regarding his upcoming Caribbean tour today.
One of the posts read: "Prince Harry is honoured to be working to develop the @RoyalFamily's strong bonds with the people of these important Commonwealth countries."
Another added: "Prince Harry's engagements in the seven countries will range from Anniversary ceremonies to meeting conservationists and young leaders".
Kensington Palace released another statement regarding Harry's engagements this morning, claiming that he is scheduled to "visit sexual health charity NAZ on 15 November, continuing work to focus his generation on the fight against HIV & AIDS."
These are the first public engagements Harry will conduct since news of his romance with Suits actress Meghan Markle broke to press on 30 October. The 32-year-old shocked the world by releasing a strongly-worded statement via Kensington Palace in regards to the media storm surrounding his new relationship.
The public letter read: "Some of this has been very public – the smear on the front page of a national newspaper; the racial undertones of comment pieces; and the outright sexism and racism of social media trolls and web article comments." See the full statement here.