The Honeymoon period was cut short for Prince Harry and his new girlfriend Meghan Markle after news broke of their budding romance and he was forced to publicly defend her against racism and sexism in a scathing letter.
According to Page Six the 35-year-old actress may have already come crashing down from Cloud Nine after being faced with the harsh reality of dating royalty. The site reports that the Suits actress has asked bosses at the USA Network for a week off, as her private life continues to make headlines.
Sources say that Markle wants to skip filming in Toronto for a few days because she has "something important to do."
Speculation is now rife that she may be using the time to meet with lawyers to discuss that best strategy going forward as she is struggles to come to terms with the international interest her relationship has generated.
The source adds: "She's stunning in person, but not everyone knew who she was. And she's everywhere now."
Harry is believed to have started dating Markle – who has a white father and black mother – in June after meeting at the Invictus Games in Toronto a month earlier.
On 8 November Prince Harry hit out at "racial undertones" in the coverage surrounding their budding romance, saying that a line had been crossed.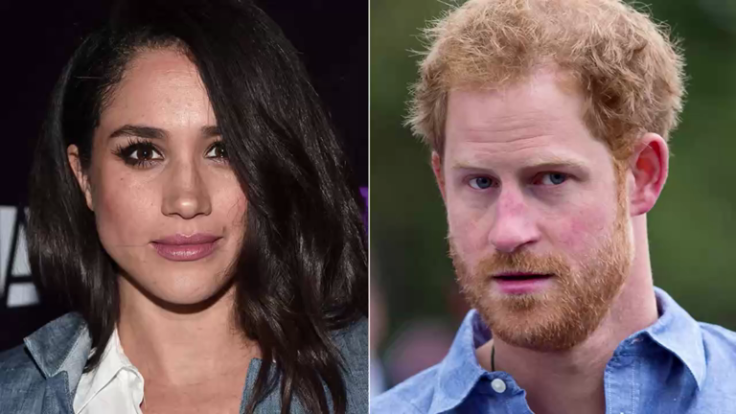 The strongly-worded statement straight from Kensington Palace read: "His girlfriend, Meghan Markle, has been subject to a wave of abuse and harassment. Some of this has been very public – the smear on the front page of a national newspaper; the racial undertones of comment pieces; and the outright sexism and racism of social media trolls and web article comments."
The letter adds that while "He knows commentators will say this is 'the price she has to pay' and that 'this is all part of the game'. He strongly disagrees. This is not a game – it is her life and his."
Joe Little, royal biographer and editor of Majesty magazine previously told IBTimes UK that Harry definitely feels the weight of media intrusion and constant scrutiny. "Harry can never forget that his mother was plagued by paparazzi in her final days and, with his brother William, regards them as a contributory factor to her early death," he notes. "He is keen that history should not repeat itself with the woman who might one day be his wife."