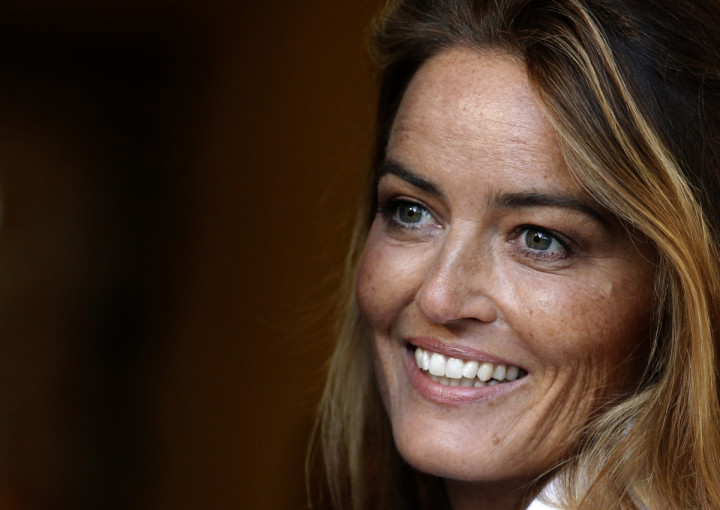 Increasingly, more couples in the UK are signing pre-nuptial agreements to protect their assets in the event of a split. But asking your intended to sign an agreement is still difficult.
Despite the stigma over divorce having lessened, the contemporary stress on marrying for love - and expense of many modern weddings (with an average spend of over £20,000) - create a taboo around discussing what will happen in the event of a break-up.
People typically fear their partner will accuse them of not being committed if they even mention a pre-nup.
However, both men and (increasingly) women who have worked hard to buy a house or build a career want to protect these pre-marital assets.
So more and more people are turning up weeks (or in many cases days) before the wedding looking sheepish and handing over a document, often self-drafted, which effectively says: "You can't have my house/car/pet/inheritance".
Pre-Nup Misconceptions
Many people do not, however, appreciate that such documents, even if properly drafted by lawyers, are not legally binding in the courts of England and Wales.
German heiress Katrin Radmacher found this out the hard way in 2010. She'd entered into an agreement in Germany – where pre-nups are enforceable – that her husband would not be entitled to a share of her $100m (£64m, €80m) inheritance from her family's papermaking business.
When he divorced her in the English courts, she was shocked to find that he might be able to have the pre-nup set aside.
He didn't ultimately succeed, but she was forced to fight him all the way to the Supreme Court.
Couples often marry without considering that their circumstances may change dramatically.
By the time Radmacher divorced, her husband had quit his lucrative job in the City to take up a £30,000 a year biotechnology research post at Oxford University.
It may seem easy to sign a pre-nup waiving your right to your spouse's house or inheritance when you're healthy and a high earner. However, if you become unable to work, decide you hate your career, or do not wish to work because you've had three children, you may find yourself seeking a way out of a pre-nup.
Currently, loopholes are easy to find. It's still impossible for couples in England and Wales to have confidence that any pre-nup they sign will be upheld by a judge on divorce. However, there's a growing movement in the UK to make pre-nups legally binding.
The Legal Status Surrounding Pre-Nups in Britain
The Law Commission recently recommended that pre-nups ought to be granted legal status. Draft legislation may soon find itself before parliament. But this could take years to become law, so what can people do in the meantime to protect pre-marital assets?
A pre-nup offers greater protection if it's drawn up using a relatively new method called the collaborative process. Although still not legally binding, a judge will take a 'collaborative pre-nup' very seriously when considering a divorce settlement.
This is because if a couple has undergone the collaborative process it's almost impossible for one party to later argue that they didn't know what they were agreeing to.
Collaborations have begun to be used by couples to draft pre-nups before they get married, covering a wide range of issues from childcare to custody of pets and even photographs on social media accounts.
They are much more common in the US than in the UK, and sometimes the level of American-style assertiveness achieved when negotiating English pre-nups can be surprising.
For example, we were acting for a woman who wanted her fiancé to lose the right to ring fence his pre marital assets if he committed adultery. She'd worked a great deal in the US, where such 'no adultery' clauses are quite common, and didn't see anything wrong with asking for one. Her husband ultimately agreed to it.
Across the pond, such clauses are fairly common, and they're not the most surprising ones. Clauses found in US pre-nups include the right to perform random drug tests (financial penalties are incurred if the results were positive) and a claim on frequent flyer miles should the spouse be unfaithful.
However, the most unusual clause we've ever encountered in the UK were recent reports that historian Lucy Worsley's pre-nup contains a clause stating that she is not allowed to appear on Strictly Come Dancing.
More routinely, pre-nup agreements in both England and the US often contain 'sunset clauses' that brings the agreement to an end after a medium length or long marriage.
They can backfire, as in the case of Jack and Jane Welch.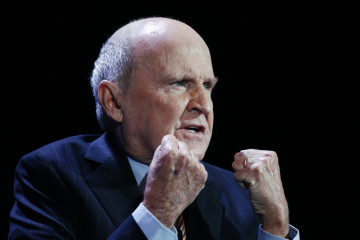 Jack was the fabulously wealthy American CEO of General Electric. Their pre-nup contained a 'sunset' clause that ended the agreement after 10 years of marriage.
Shortly before the 10 years were up, Jane left Jack and received a divorce settlement that was reported to be worth $150m.
A collaborative pre-nup process forces couples to really consider issues such as whether they want children, or how they'd feel if their partner became sick or injured and unable ever to work. Sometimes, the process can force couples to reconsider signing a pre-nup.
The process often turns into a form of pre-marital counselling and an examination of the values. Very occasionally, properly discussing these issues unearths conversations that are too difficult to have, and makes couples decide not to go through with marriage at all.
For example, we acted for one woman who was worth £500,000, while her boyfriend was worth £14m.
During the pre-nup negotiations (not a collaborative process in this case), he attempted to ring fence all his assets for his adult children from a previous marriage.
It became clear that he was allowing his children to pressurise him into making a pre-nup. When she realised this, the client broke off their engagement.
While this case is very sad, it is better that couples consider these issues in advance of tying the knot.
Collaboration is not a suitable process for every divorce, particularly when there is a threat of bullying or violence on the part of one partner. But if you're not prepared to think carefully about a pre-nup through a collaborative process, it's probably better not to have one at all.
And for many couples, not having one is increasingly not an option.
Kim Beatson is head of family law at leading solicitors Anthony Gold.
Kim Beatson is head of family law at leading solicitors Anthony Gold