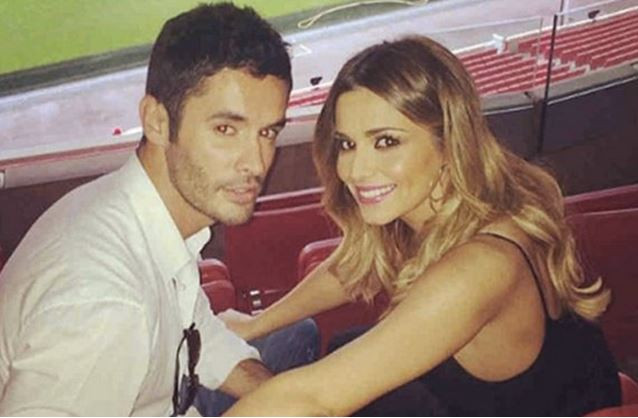 Cheryl Fernandez-Versini reportedly refused to sign a prenuptial agreement before her secret wedding to boyfriend Jean Bernard.
The couple were married in the Caribbean on 7 July, following a whirlwind three month relationship.
The Girls Aloud singer met the French club owner in Cannes in May, when she was attending the prestigious film festival as an ambassador for cosmetics giant L'Oreal.
According to The Mirror, the 31-year-old is so certain of her relationship lasting the course that she has decided against signing an agreement to protect her £16 million fortune.
A source told the newspaper: "She is a canny businesswoman but in matters of love, she believes the heart should rule the head to a certain extent."
Cheryl, who was previously married to Ashley Cole, refused to sign a pre-nup ahead of her 2006 wedding to the footballer describing the concept as "disgusting."
"I think that's defeating the point," she explained. "We're getting married because we're committing ourselves to each other to spend the rest of our lives together. No ifs and buts," she explained.
"I think they (pre-nups) are disgusting. I could understand if you're 93 and you've got billions of pounds and this 24-year-old wants to marry you in a month.
"But we're a work in progress, we're going to build our married life together not thinking about if it ever ends."
Cheryl filed for divorce from Ashley in 2010 citing 'unreasonable behaviour' after reports of his alleged infidelities.
It has been reported that the Crazy Stupid Love singer will take an active role in developing Jean-Bernard's business interests.
The 33-year-old, who owns pop-up bar Cosy Box in Cannes, is seeking Cheryl's advice on a location to open one of his luxury restaurants in the UK.
A source explained: "Cheryl's been really involved in helping JB find the perfect spot for his first restaurant here. They're considering trending London areas like Shoreditch, Notting Hill, Soho and Dalston.
"JB is very well travelled, but Cheryl is loving getting to show him the ins-and-outs of London."
The source added to The Sun newspaper: "When the restaurant opens, she wants to get involved and JB's joked that he'll put her to work in the kitchen."
Fans of the singer were in a frenzy following speculation that she may have married in haste because she is pregnant.