For the thousands of small to medium enterprises that have claimed to have been mis-sold complex derivatives, managed out of existence, or even not getting the competitive financing they need, the latest parliamentary 'grilling' was a bitter disappointment.
While the Treasury Select Committee (TSC) chairman, Andrew Tyrie, was deft as ever in asking and guiding those towards the right questions over the banks' SME lending practices, the people from independent groups succeeded in disappointing, by failing to give any new evidence or substantial solutions to the problems businesses face.
First up was Professor Russel Griggs OBE, the Independent External Reviewer of the Banking Taskforce Appeals Process, who has one of the most unrivalled positions of access to all of Britain's banks' complaints management.
Surely, this was the time to tell the influential panel of MPs about some of the failures in SME lending practices, especially due to the level of financing scandals that have rockets the UK over the past few years?
Maybe it was time to even get some fresh insight into the infamous claims from the Tomlinson Report or Sir Andrew Large's review, which effectively pushed the Financial Conduct Authority (FCA) to launch its own inquiry into the Royal Bank of Scotland, as well as potentially other firms, depending on evidence gathered?
Oh, no, apparently according to Griggs "I don't think I have ever seen a bank which has deliberately gone out of the way to upset the customer."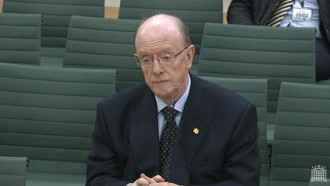 OK, so since he has data from all the banks to support his thoughts that "the public's perception over small to medium enterprise lending differs from reality," did he deliver? No.
Exasperated, some of the politicians asked over and over again for at least a glimpse into whether even a single business had been pushed by banks into default.
Following what seemed like a near several hours of empty comments that ranged from how the relationship managers, which have largely been to blame for mis-selling derivatives, are effectively well-trained and almost untouchable at the level or service they give, a senior official from the Federation of Small Businesses and the director of Competitive Markets, Confederation of British Industry (CBI) gave evidence.
While the CBI's Matthew Fell painted a rosy picture of how "banks' balance sheets are in better shape and the appetite for lending is increasing," the FSB's senior policy advisor, Priyen Patel, outlined key concerns within the FCA's interest rate hedging product (IRHP) redress scheme – despite it being implemented over a year ago.
"There is a wide perception amongst our members that there is a conflict of interest for banks using firms that already audit lots of different businesses within the banks already," said Patel.
"I do not think that an independent reviewer is impartial if a bank uses a large auditing firm that has also done a lot of auditing work for it in the past.
"We suggested a different kind of mechanism to the FCA, one that was more consumer focused. However, the FCA turned it down and used its own scheme."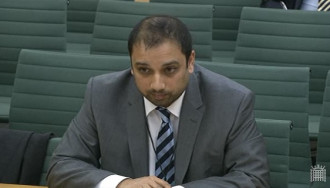 However, disappointingly, Patel said that while the FSB has spoken to the FCA in an 'official capacity' before, it has not asked for changes to the existing mechanism, despite initially pitching a different one before implementation.
So overall, what did we learn and what can politicians do from here?
Well, apparently, not very much if this evidence session is anything to go on.
As detailed in previous opinion pieces before, the mis-selling derivatives scandal should be coming to an end this year as Britain's biggest banks are set to finish the review process, while the statute of limitations act means that remaining customers will be barred from making any claims through the courts.
While the Tomlinson Report has highlight a number of issues about business being managed into default, the length of time it will take to gather further 'evidence' will not only be long drawn out but the nail in the coffin for thousands of SMEs have already been sealed.
Furthermore, once the scheme ends, despite all the protestations, what will happen to the thousands of SMEs that are already battling to stay afloat?
So far, it just seems like some politicians and trade groups can pat themselves and say they have done their best without really getting to the root of the problem.
Until, the next scandal then.