A senior official from the Federation of Small Businesses has called into the question the impartiality of the 'independent reviewer' with the Financial Conduct Authority's reviews process for Britain's biggest banks mis-selling derivatives to SMEs.
Speaking at a Treasury Select Committee (TSC) hearing on banks' lending practices to SMEs, following the Tomlinson Report, the FSB's senior policy advisor, Priyen Patel, told politicians that the use of large accountancy or law firms that already have an existing relationship with the bank should be assessed.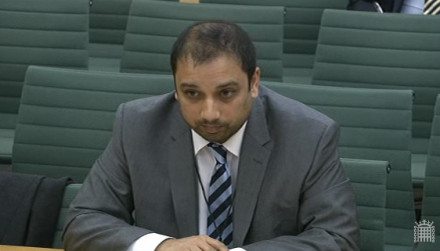 "There is a wide perception amongst our members that there is a conflict of interest for banks using firms that already audit lots of different businesses within the banks already," said Patel.
"I do not think that an independent reviewer is impartial if a bank uses a large auditing firm that has also done a lot of auditing work for it in the past."
IRSAs are contracts between a bank and its customer where typically one side pays a floating, or variable, rate of interest and receives a fixed rate of interest payments in exchange. They are used to hedge against extreme movements in market interest rates over a given period.
Companies that have seen the value of these products move against them as rates fell during the recession now owe banks crippling sums in interest payments each year.
The FCA set up a reviews process for SMEs that believed to had been mis-sold derivatives nearly two years ago.
When a bank is being contested about a swap it has sold, it firstly determines whether the product has been mis-sold, with the help of an independent reviewer. Banks have opted for mainly accountancy firms although Barclays has chosen law firms to assist in the matter.
It then calculates what redress to offer.
The bank then offers the client a redress package, which can include anything from a refund of swap payments to a restructuring of a business loan at a better rate.
"We suggested a different kind of mechanism to the FCA, one that was more consumer focused. However, the FCA turned it down and used its own scheme," said Patel.
MPs Demand Independent Reviews Into the Banks
In November last year, Guto Bebb MP, the chairman of the All-Party Parliamentary Group on Interest Rate Hedging Products told IBTimes UK that he has called for an independent review into the Royal Bank of Scotland after a government adviser slammed the bank for engineering businesses into default while also profiting from their struggles, in relation to swap mis-selling.
Bebb, who is the MP for Aberconwy in Wales, told IBTimes UK that it was unsatisfactory that RBS intended to conduct an internal review of its behaviour following the adviser's accusations and has called for an independent inquiry.
"I am appalled by RBS's weak reaction to The Tomlinson Report. It was clearly set out in the report that conflicts of interest were a key problem within our current banking sector and yet RBS have inadequately agreed to hold an internal investigation," said Bebb.
"We need an independent enquiry. Large law firms cannot be expected to independently review the banks while heavily dependent on their business. There is a clear conflict of interest.
"Time and time again we have seen that the banks cannot reliably investigate its own behaviour without causing significant fall back later down the line. It is disheartening that the tax payers will once again have to bear the brunt of bank misconduct but this would be a worthwhile and justified investment of money if there was confidence in its conclusion.
An independent inquiry, removed entirely from the grasp of the bank, would give affected businesses faith in the impartiality of the review."