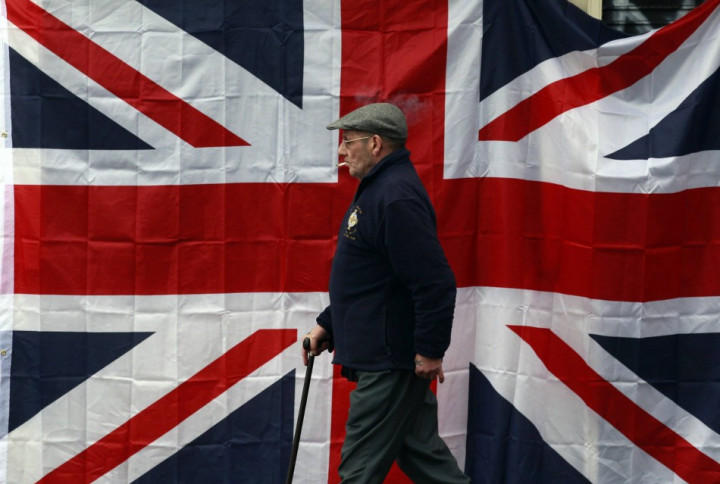 The UK economy is apparently recovering because the jobless rate is at the lowest level since 2008 and house prices are soaring to record highs.
However, try telling that to the families of the 2.3 million children in poverty.
On the same day that the government has heralded the UK unemployment rate dropping to 6% in the three months to August – its lowest level since 2008- the End Child Poverty (ECP) campaign revealed that 25% of British children are impoverished.
It's even worse for children who are living in some of the country's most deprived areas, many being in the capital of London, as 50% are said to be living below the breadline.
So how and why is a nation, which is tipped to be one of the fastest growing economies in Europe, failing its ordinary citizens?
Show Me the Money
The cost of living has steadily risen over the last few years.
Energy companies are hiking electricity and gas bills while the cost for ordinary food and clothing items are rising as Consumer Prices Index inflation grew by 1.2% in the year to September 2014.
This basically means that food, services, petrol, and everything you use every day is growing more expensive.
Housing prices are rocketing and the shortage of homes in Britain has led to extraordinarily high rental prices.
However, wages are still meagre and weak compared to how much it costs to buy things.
The Office for National Statistics shows that pay including bonuses for employees in the UK was 0.7% higher than a year earlier and wages excluding bonuses for employees in UK was 0.9% higher than last year.
The figures mean that average total pay (including bonuses) for employees in UK was £479 ($762, €601) per week before tax and other deductions from pay.
"This is another strong quarter for the labour market, with unemployment falling to its lowest level in six years," said Neil Carberry, director for employment and skills at the Confederation of British Industry (CBI).
"Overall employment growth has slowed, but it's encouraging that we are seeing a renewed rise in people finding work with an employer, rather than in self-employment.
"Whilst pay growth has risen, it remains sluggish, reflecting persistently weak productivity. All politicians need to look beyond short-term headlines to policies that will boost skills and productivity, underpinning the ability of firms to pay more in future."
There is Enough Wealth to Go Around
While businesses need to time to grow, it is about time that they start paying staff their worth.
Britons shouldn't be just made to feel grateful for getting a job, they should be compensated for running the engine of a company.
A Markit report, which surveyed 1,500 adults via polling company Ipsos MORI between 8 October and 13 October, revealed that household incomes, stemming from employment, has risen by the fastest pace in more than five years.
However, the quality of the income growth is, again, weak.
Individuals are working longer hours to make ends meet and the rise cannot be attributed to wage increases alone. Furthermore, in the same report, a broader measure of financial wellbeing for British households slipped to its lowest level since January this year.
"People were all too often having to eat into their savings or take on more debt to support their spending," said Chris Williamson, chief economist at Markit.
This neatly ties into the ECP report which said that children are even more likely to be in poverty if one parent works.
We have yet to see real movement from non-financial institutions to pay more for their staff, especially when there is still a glut of the younger generation scrambling for a job.
When Business Secretary Vince Cable pledged to raise the minimum wage for apprentices from a paltry £2.73 to £3.79, the CBI had a bit of a moan that the £1 increase would somehow needed to be "thought out more carefully" as it may cost businesses too much.
An interesting notion, considering the median total earnings for a FTSE 100 company director was £2.4m ($3.9m, €3.1m), while CEOs earned £3.34m - 120 times that of the average full-time worker.
Credit Suisse also revealed the world's wealthiest individuals - dubbed the 1% - are getting richer and own nearly half of global wealth.
Credit Suisse estimates that global private wealth will grow to $369tn by 2019. It has also risen by a record $20.1tn, over the last year.
So, where do we go from here?
We need better pay for the ordinary Briton and, yes, businesses can afford it. They are just not choosing to pass it on as quickly to those who keep their shop floors full and their ovens running.