Why is US planning to airlift 3,000 Puerto Ricans to Florida and New York?
"People really don't want to leave their homes. We are going to work hard on those things so people don't have to leave," a Fema official said.
In a first-of-its-kind operation, the US Federal Emergency Management Agency (Fema) is preparing to airlift nearly 3,000 Puerto Ricans to the US mainland, who are stuck on the island in the aftermath of Hurricane Maria.
The hurricane survivors living in temporary shelters on the affected island will be relocated to housing in Florida and New York under the Fema's recently-announced Transitional Sheltering Assistance programme, Fema spokesperson Ron Roth said.
The airlift plans are currently being finalised by Fema officials and the Puerto Rican government, led by Governor Ricardo Rossello, Roth added. Authorities in the Caribbean island are also in talks with Florida and New York administration officials with regard to taking in the displaced Puerto Ricans.
Currently, Hurricane Maria survivors stuck on the island are facing acute shortages of food and water as only 21.6% of grid electricity and 71.6% of running water have been restored.
The deadly storm swept through Puerto Rico in mid-September, causing widespread damage to life and property. According to estimates, the damages could cost the US government around $90bn (£69bn).
"At the governor's request, Fema will be providing transportation assistance to select locations in the continental United States," the agency said in a statement, according to NBC News. "Priority of transportation will be available to those approximately 3,000 survivors who are still residing in shelters," it added.
Elaborating on the transportation operation, Mike Byrne, a federal coordinating officer for Fema, said that under the agency's Transitional Sheltering Assistance programme, it has been only taking care of the financial expenses of putting displaced residents of a disaster-hit city into hotels or other temporary accommodation. However, hotels in Puerto Rico were filled to capacity and many survivors need to be moved to the mainland.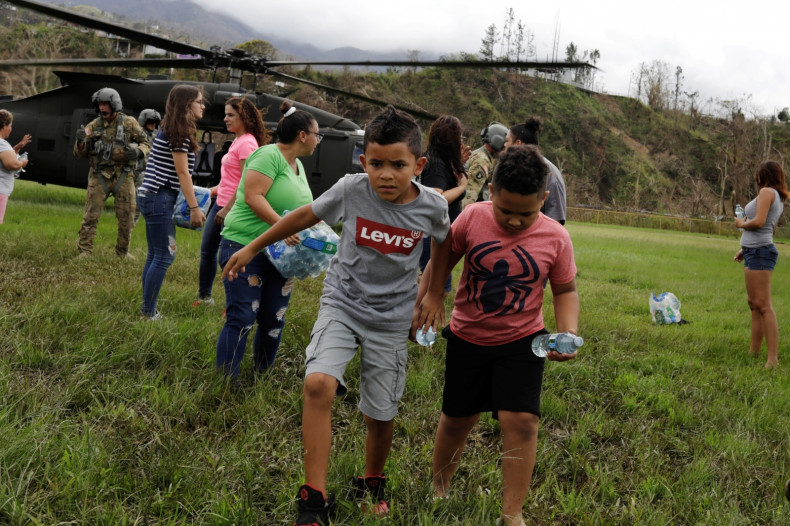 Byrne added that transporting them to mainland US states would be a challenge. "A thousand miles adds a whole level of complexity to this," he said, according to CBS News.
He also revealed that the response to Fema's relocation offer has so far been low, with only about 30 out of 300 families interviewed on Tuesday, 8 November expressing their willingness to move out of the island.
"People really don't want to leave their homes. We want to give them every opportunity we can to be able to stay here, whether it's providing financial assistance or repairing their homes. So we are going to work hard on those things so people don't have to leave," he noted.
However, the devastation has forced many other families to move away to a safe location on their own. More than 100,000 evacuees have reportedly already fled to Florida and nearly 1,300 Puerto Rican students were enrolling in schools in the Orlando area.