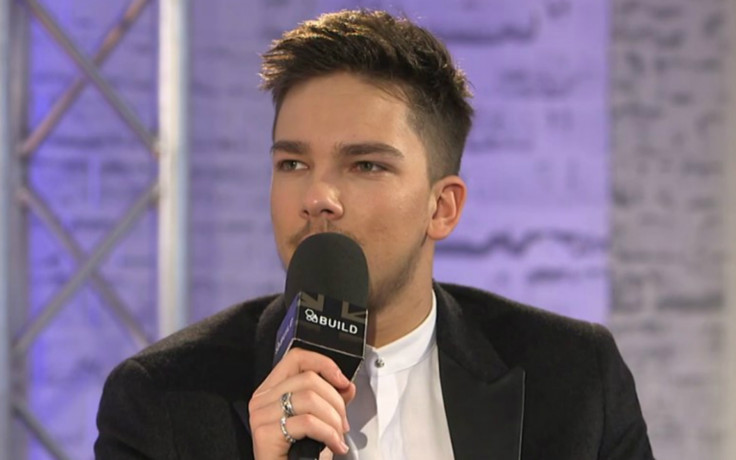 The X Factor 2016 winner not only won the hearts of the nation with his charming personality and lovely voice, but received praise from the judges on the show, including big boss Simon Cowell.
So it may come as a surprise to most that the 23-year-old heartthrob hasn't heard a peep from Cowell since winning the singing contest before Christmas.
Terry – who enjoyed chart success after his debut single When Christmas Comes Around peaked at number three in the UK Singles Chart – is now busy recording his first studio album and rehearsing for The X Factor live tour which hits arenas later this month.
But it seems that along with Cowell's never-ending schedule and busy time judging the Britain's Got Talent auditions, the pair haven't been in touch since the final whatsoever.
Explaining the bizarre situation to Reveal magazine, Terry said: "We haven't spoken at all. He always said if I ever needed him, I could speak to him.
"He's a lovely guy. He gave me this amazing opportunity so I'll always be grateful to him." But it's not as surprising that Cowell and Terry haven't been in touch as some X Factor fans may think.
IBTimes UK previously reported that while past X Factor winners have all signed with Cowell's record label Syco, Terry decided to sign with RCA Records instead. This means that Cowell is no longer his boss.
Terry's album is expected to drop sometime this year, and he's very excited about it, stating: "It's been amazing, I've been so busy. I've barely seen my friends and family. I'm writing my album now, which is exciting."
The former waiter wowed the judges during his first audition on The X Factor with his cover of Ben E King's Stand By Me – earning him the maximum four yeses from the judges. He was placed in Nicole Scherzinger's boys category before sailing through to the final and beating Saara Alto to become the show's winner.