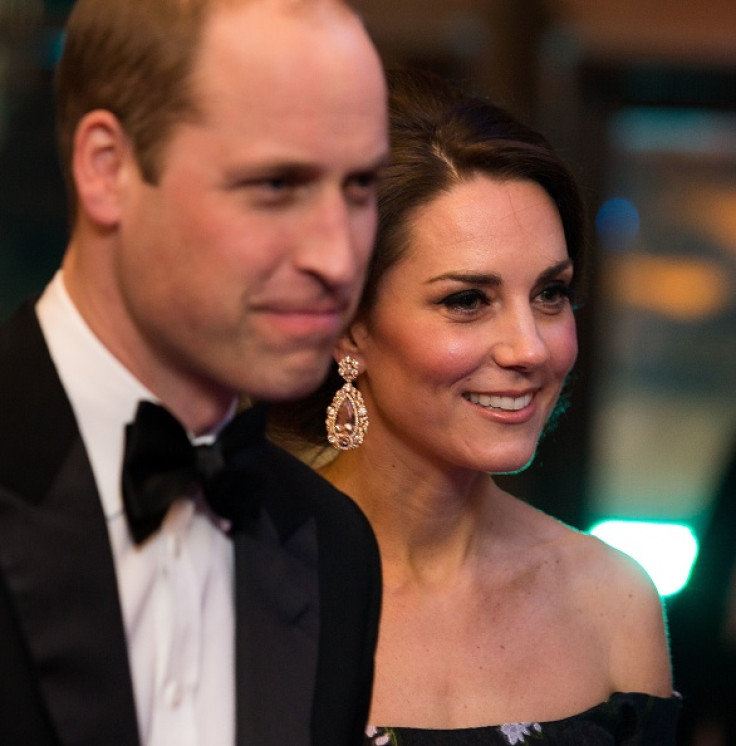 Aside from her meticulous style and luxurious mane of hair, the Duchess of Cambridge is known for her glowing and youthful complexion. And after today's (16 February) This Morning programme, the everyday woman now has the secret to maintaining a skin tone fit for a princess.
Kate Middleton, 35, stunned on the red carpet last week at the Bafta Awards 2017 in a floor-length Alexander McQueen frock, but her radiant skin had onlookers cooing with envy.
Today, the duchess' beauty therapist divulged the secret to getting her glow, and it is all down to a few humble ingredients lurking in our kitchen cupboards.
Deborah Mitchell, 51 – who has worked with a coterie of stars including the duchess and organic lifestyle fanatic Gwyneth Paltrow – gave This Morning viewers a treat with some regal beauty tips. Using chocolate spread, porridge oats and a sock full of mashed bananas while demonstrating the type of techniques she uses on her clients, Mitchell did not fail to surprise.
During her segment on the programme she demonstrated a bath filled with oats along with a chocolate facial. She claimed that the chocolate – which is a rather unusual ingredient in beauty products – is great for dry skin and a big hit among her A-list clients.
She said: "Just use a normal chocolate spread with nuts and palm oil. The sugar in this is a really good exfoliator. I have used this on some of my clients – although of course I can't say who." Any excuse to rub Nutella all over our faces and we're in...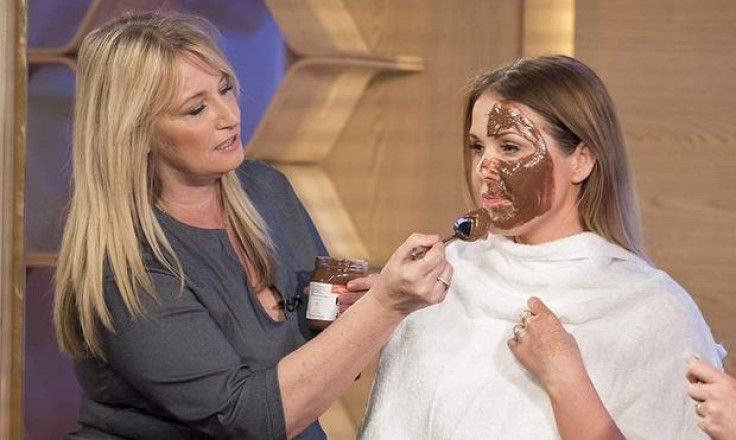 Talking viewers through the process, Mitchell clearly explained how to apply the tasty mask. She continued: "Put it on your skin and let it dry until it goes tacky. Roll it off with your fingers and it exfoliates the skin.
"After you've done it, the skin goes very very sheeny and moist because the palm oil works on it – it helps dry skin the most."
The routine does not end there with Mitchell's edible beauty kit. The expert also revealed tips about a banana and avocado exfoliator, stating: "Put a few bananas in a dish and a bit of avocado with lemon juice, then mash together.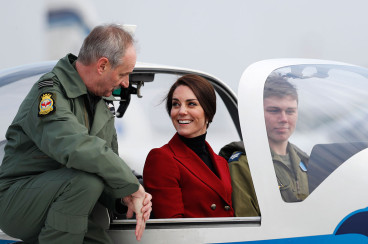 "This helps cracked heels and dry skin. Pop it into socks and leave your feet in there for 20 minutes. The bananas exfoliate and dissolve the hard skin on your feet."
And when it comes to feeding your body skin extra moisture, Mitchell does not turn to the tried and trusted old Johnson's baby oil. Instead, she recommends using oats and milk in the bath to nourish the skin. She explained: "Put the oats and milk into a sock or muslin cloth and put that into the bath to soak. You can then rub your body with the sock to moisturise sock."
On the subject of the duchess' favourite beauty hacks, it was previously rumoured that she was a fan of Kerastase Nutritive hair products, which could be the answer to emulating her impossibly glossy locks. It was also reported that she stocks up on affordable pots of Nivea Pure & Natural Facial Moisturising Day Cream, which is comprised of 95% natural ingredients.