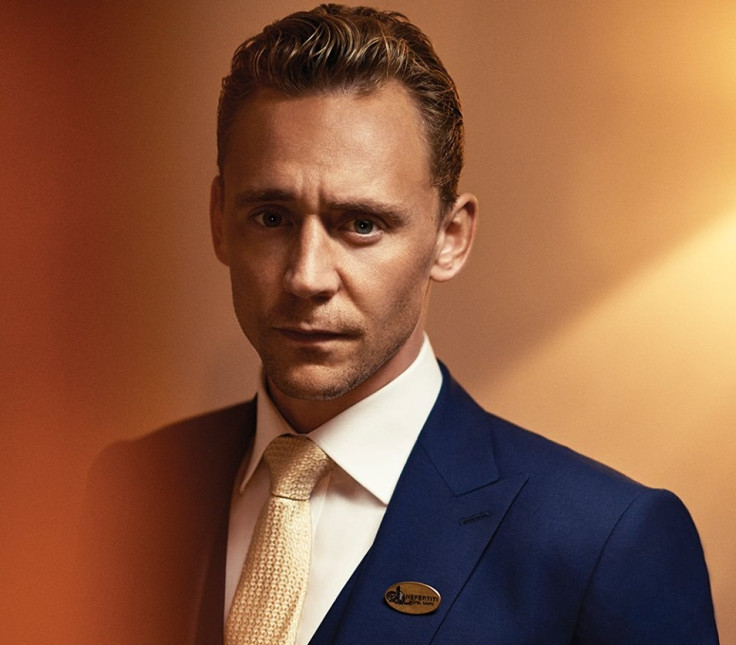 He's been the subject of media scrutiny over the past year following his very public romance with Taylor Swift and his Golden Globes 2017 speech, but it appears that Tom Hiddleston isn't tired of seeking the spotlight.
The 36-year-old actor has now admitted to getting rather intimate with his co-star on the hit BBC1 series, The Night Manager. Speaking on The Graham Norton Show tonight (17 February), Hiddleston divulges the bizarre tale of urinating on Tom Hollander while filming the acclaimed BBC thriller.
Admitting to peeing on his friend, Hiddleston said: "Tom got stung by a jellyfish and he shouted across the beach, 'I say old sport, could you come and pee on me?' and I engagingly obliged."
After doing the deed, the actor confessed that it didn't help too much, adding: "I've since read up on it and I don't think it works – it's an old wives' tale."
Hiddleston – who made headlines last year for his high-profile dalliance with singer Swift – also claimed that his Eton classmates would bully him over suggesting he wet the bed.
He added: "Very soon after I arrived I got the nickname 'Piddle' and the boys made up the rhyme, 'Hiddle Piddle did a widdle in the middle of the night. My closest friends still call me 'Pid' but it's affectionate now."
It is not known if Hiddleston's former school pal Eddie Redmayne had anything to do with the teasing.
After The Night Manager's huge success and popularity, it was claimed by producer Simon Cornwell that the broadcasters BBC and AMC would "love" to have another series.
He said: "I think in a lot of ways we would love to do another series, it would be very exciting. There is no book and there's never been a le Carré story which has been extended beyond the confines of the novel. It would be interesting and exciting to try that."
The Graham Norton Show airs tonight at 10.35pm on BBC1.