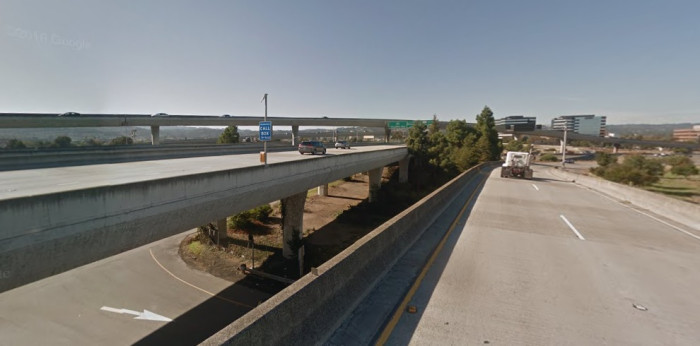 The wife of a missing California man located her husband's crashed car and dead body using a location app on her mobile phone.
Jayesh Patel, from Pacifica, was reported missing on Friday night (16 December) by his wife, who has not yet been named.
She used the 'find-my-phone' app to locate her husband, and the wreckage of his car, behind the interchange between Highway 101 and state Highway 92.
Investigators believe Patel had been travelling east on Highway 92 when he turned onto the connecting ramp for the northbound 101.
It is thought he hit the barrier at great force causing the car to flip over the edge, falling 30 feet (9m).
The 2000 Mercedes-Benz, although resting the right way up, had been crushed by the initial impact of the crash.
According to California Highway Patrol (CHP) spokesman Arturo Montiel, Mr Patel's partner quickly alerted authorities who - despite salvaging his body - could not save his life.
He was pronounced dead at the scene, report CBS local. The cause of the crash is still under investigation. According to Mercury News San Francisco, the CHP has not yet ascertained if alcohol or drugs played a part in the accident.
Find-my-phone apps have frequently been used to locate thieves and also help find missing persons.