Wikileaks to expose Donald Trump's tax returns? Assange claim sparks controversy
WikiLeaks dismisses Assange comments in TV interview as just 'a joke'.
Whistleblowing outfit WikiLeaks has sparked controversy after its founder Julian Assange claimed the organisation was "working on" obtaining and releasing the personal tax returns of presidential candidate Donald Trump.
The comments came during an interview with US television host Bill Maher in which Assange spoke via satellite from the Ecuadorian embassy in London, where he currently resides under political asylum.
In a back-and-forth following the recent leak of thousands of internal emails from the Democratic National Committee (DNC), Maher, who has previously made a million-dollar donation to Obama campaigns, probed Assange on his intentions.
"Why don't you hack into Donald Trump's tax return?" Maher asked. "Well, we're working on it," responded a smirking Assange, who also said he was "super happy" at the response, and resignations, in light of the DNC disclosures.
Only a day later, WikiLeaks, which has promised to release more information on Hillary Clinton, u-turned on the statement and claimed it was a joke. The official WikiLeaks Twitter account stated: "WikiLeaks isn't 'working on' hacking Trump's tax-returns. Claim is a joke from a comedy show. We are 'working on' encouraging whistleblowers."
Donald Trump has been criticised for refusing to release information on his tax returns – unlike every other party nominee since the late 1970s. The Republican candidate said he will not release them because he is under audit by the Internal Revenue Service (IRS).
The emails from the DNC were released at the same time as news emerged that two Russian hacking groups – dubbed Fancy Bear and Cosy Bear – had also accessed the Democratic Party computer networks.
Yet despite the claims of one suspected Russian hacker, Assange has consistently deflected any assertion the Kremlin was involved in supplying the information to his website. Instead, he maintains the DNC was likely hacked on numerous occasions over the years.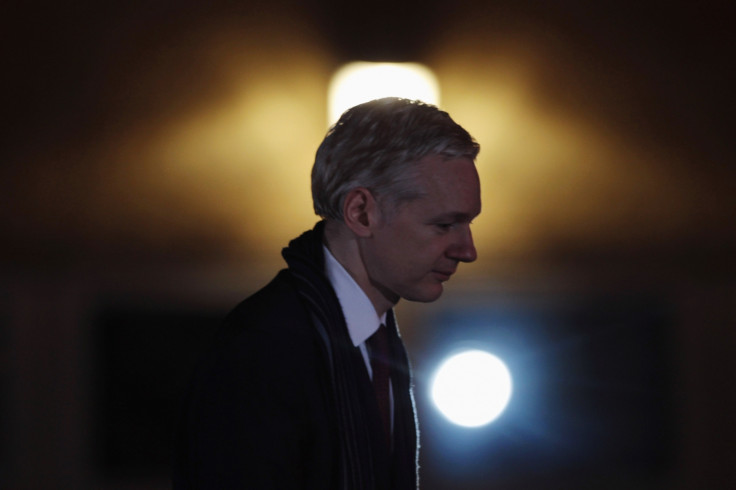 Assange was pressed by Maher, who said: "Obviously we know these (leaked DNC files) came from Russia," the host said. "We also know that you don't like Hillary Clinton at all. It looks like you are working with a bad actor, Russia, to put your thumb on the scale, and basically, f*** with the one person who stands in the way of us being ruled by Donald Trump."
In response, Assange said: "We know the source of the material. Everyone knows the source of what we published. The source is the Democratic Party."
"We saved his arse"
During the 10-minute interview, Assange also hit out at former NSA analyst Edward Snowden, who has previously slammed WikiLeaks for its alleged "hostility to even modest curation" of its releases.
Assange said: "[Snowden] doesn't really know the definition of curation. Curation is not censorship of the ruling political party's cash flow. I have to make a little bit of a complaint here, you know, Edward Snowden hasn't published anything in three years.
"He did one thing, and it was an important thing, and it was in fact so important that I, and this organisation, saved his arse by rescuing him from Hong Kong [and] getting him asylum. I know Edward is trying to get a pardon from the Obama presidency and he is playing that game. I understand, he is in a very serious situation."
You can watch the full interview below:
© Copyright IBTimes 2023. All rights reserved.