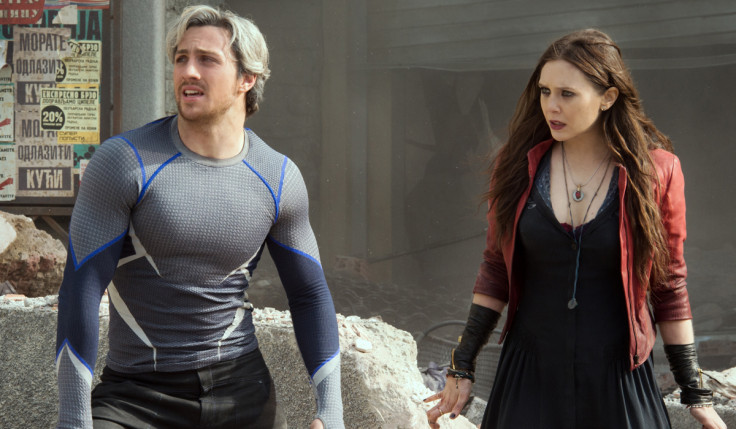 Marvel fans were disappointed after Pietro Maximoff aka Quicksilver was killed off in Avengers: Age Of Ultron. But Aaron Taylor-Johnson's latest statement has raised hopes of fans that his character may be resurrected in the upcoming Avengers sequel.
The actor, who is all set for the release of his next film Nocturnal Animals, has revealed his eagerness to reprise the character yet again. When asked whether he would return to play Quicksilver the actor replied: "Yeah, absolutely." However, he also admitted that he has no knowledge if it will happen in the future. "I don't have any knowledge I could share with you if did."
In the second Avengers sequel, the speedster succumbed to bullet injuries while he was trying to save Hawkeye from Ultron's wrath. However, his death sparked massive outrage with fans filing a petition to bring him back from the dead. But Marvel Studios president Kevin Feige made it clear that Taylor-Johnson is not returning. "Quiksilver is DEAD. 100%, he's not coming back anytime soon, there are no plans. No LMD, no escaping bullets, no retcon," he said back in May 2015.
However, Aaron's recent comments have led fans to speculate that Quicksilver's return in Infinity Wars Part or Part II could be a possibility, although there is no hint from director brothers Anthony and Joe Russo.
Screenrant suggested that the speedster may be resurrected through the Infinity Gauntlet, which is currently the property of the mad Titan Thanos. The Gauntlet with all the Infinity stones have immense powers and hold the ability to bring back people from the dead. His sister Scarlet Witch may be another possibility of his return as she possesses the power to alter reality, the website suspects.
The two-part Infinity Wars movies will take the Avengers on a cosmic battle as the alien warlord of the Guardians Of The Galaxy will aim to find all Infinity Stones to attach with his Gauntlet to become the most powerful person in the universe. Infinity Wars Part or Part II are slated for release in May 2018 and 2019 and will feature Iron Man (Robert Downey Jr), Thor (Chris Hemsworth) and the Hulk (Mark Ruffalo).