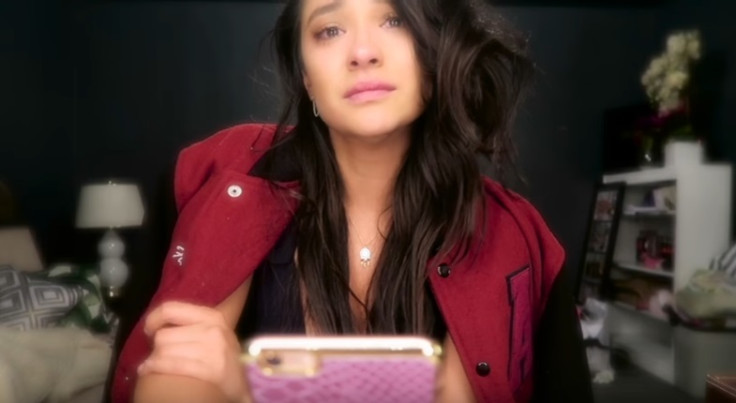 In an emotional farewell video, Shay Mitchell has said her final goodbye to Pretty Little Liars. Season 7 is the last of the Freeform thriller and the actress narrated her mixed feelings about the ending in her Farewell Letter, which she uploaded on her official YouTube channel.
With the final scene, Mitchell ended her seven-year-old relationship. "Sad, anxious, excited, terrified, inspired, gratified, nervous, unsure, proud, upset, accomplished, relieved, devastated, lucky: I didn't know it was possible to feel so much at once, yet I sit here with all my feelings. It feels like the last day of school with just an extra bit of emptiness," the teary-eyed actress who plays Emily Fields in the popular show explained her feelings.
PLL narrates the journey of Emily, Aria, Alison Spencer and Hanna as they battled their secret nemesis A in the first five seasons. From season 6 they are dealing with a new villain- Uber A whose identity is set to be revealed in the final season of the series.
"Our show ending is such a weird, unique thing that I have only experienced from where you all are sitting: the viewer's side. I remember shows I watched growing up ending and all that came along with a series finale, yet where I am seated now is so different. I don't know what my life would've looked like without Pretty Little Liars."
The 29-year-old gushed about the close relationship the cast shared. "I got to watch our cast grow and flourish, not only as actors, but as people. People who have found love and success and people who make me a better, more understanding person... People who are family."
"Emily, Hanna, Alison, Aria and Spencer have now gone where all beloved characters go when people stop writing for them: The end. ...I'd like to think that somewhere in an alternate Rosewood universe, that these five women will always remain a constant in each others' lives, just as I hope we all do in our own reality," she concluded.
The show will air its final episodes in Summer 2017.